Fluid power equipment generalities and recommendations
General information and recommendations for hydraulic equipment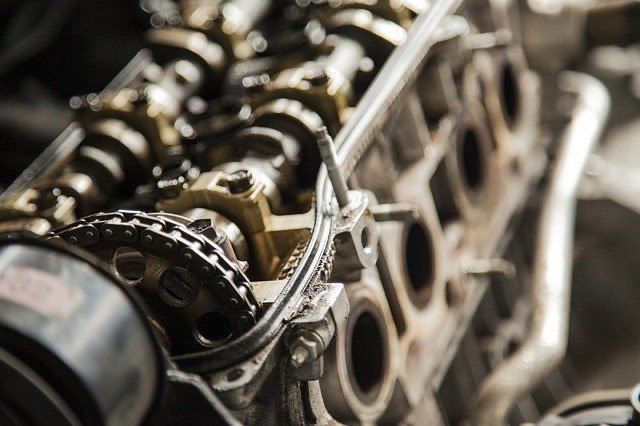 Modern technologies, despite the development towards digitalization, still actively use mechanical processes, thereby creating the need for a large number of prescribed rules and regulations to regulate them. Large-scale production cannot instantly change the technologies used, because all stages are carried out gradually in order to minimize possible losses, as well as step-by-step tracking of the results from the innovations being introduced. Since most thermodynamic and hydraulic processes are relevant today in large industries, the availability of international standards to regulate these systems is an urgent need not only to increase the level of competitiveness, but also to create a highly effective safety system. Today we will introduce you to the most popular and significant international standards in this category of documents.
ISO 14743: 2020
Connecting mechanisms are one of the main ones when creating equipment and checking its high-quality functioning, which is why, even for such small details as connectors, control documents that regulate their parameters at the international level. One such international standard is ISO 14743: 2020.
This document specifies general requirements and test methods for the design and performance of plug-in connectors for use with thermoplastic tubing with an outer diameter (OD) of 3 mm to 16 mm, including dimensions in inches. This document is intended to establish uniform test methods for complete plug-in connector assemblies used in pneumatic hydraulic systems. This does not apply to air interruption systems.
This International Standard has technical specifications.
ISO 6150: 2018
Since today the development of equipment and innovations is accelerating, it follows that the corresponding regulatory legal acts are increasing exponentially. The need to create international standards increases with each new standard. The next device for adjusting the connecting devices in hydraulic equipment is ISO 6150: 2018.
This document specifies dimensions and tolerances for interchangeable pneumatic quick release forks. It also provides specifications and recommendations for use, and indicates the tests that should be applied to plugs in conjunction with the receptacle. NOTE 1 The design and dimensions of the sockets are left to the discretion of the manufacturer. This document applies to cylindrical quick couplings for a maximum working pressure of 1 MPa, 1.6 MPa and 2.5 MPa (10 bar, 16 bar and 25 bar) for use in pneumatic hydraulic systems. NOTE 2: Quick disconnect couplings for equipment for welding, cutting and related processes are covered by ISO 7289. This document only applies to dimensional criteria for products manufactured in accordance with this document. This does not apply to their performance characteristics.
The presence of the amendments gives an understanding in which subcategories of the aforementioned industry the document can be applied.
ISO 4399: 2019
In one category of a global industry, an uncountable number of international standards can be created. Nevertheless, the trend can be traced. Due to the popularity of individual technologies as well as the standardization of their individual elements, international regulation, the use and production of connectors is one of the most demanded in the industry of hydraulic systems. The next one of the most important standards for the part mentioned is ISO 4399: 2019.
This document defines the selection of pressure ratings for hydraulic and pneumatic hydraulic power connectors and associated components.
NOTE It may be necessary to select pressure ratings for connectors and associated components used in applications where external pressure on components exceeds internal pressure, such as under vacuum conditions. A document on this topic will be created in due course.
As already registered, each international standard, regulated technological features of equipment or individual parts and additions, has a very large number of features and specific amendments that should always be taken into account when choosing a standard. If you have a large number of questions about which document will significantly increase the productivity of your activities, we strongly recommend that you seek help from our team of specialists.
ISO 16656: 2016
Cylindrical structures as well as equipment using cylinders is a fairly broad category and as a result have a large number of international standards governing norms and requirements. One of the most basic demanded international documents in this category of standards is ISO 16656: 2016.
ISO 16656: 2016 establishes mounting dimensions for single rod short-stroke cylinders with bores from 32 mm to 100 mm for use at 10 MPa (100 bar) with or without magnetic functions, as required for interchangeability of these commonly used hydraulic cylinders.
The use of the correct document for the scope of your activity will allow not only to significantly structure the mechanical systems that are used in production, but also to bring the quality of the services or goods provided to significantly new qualitative and large-scale levels.
EN ISO 22153: 2021
Despite the fact that an increasing number of standards are created specifically for certain technologies and details, as well as the ways of their application, one should not forget about the importance of documents that describe the general requirements of a certain category or industry. One of the striking examples of such standards is EN ISO 22153: 2021.
This document provides basic requirements for electric valve actuators, used for on-off and control valves. It includes guidelines for classification, design, enclosure and corrosion protection, and methods for conformity assessment.
Combinations of electric actuators and gearboxes when supplied by the actuator manufacturer are within the scope of this document.
This document does not cover solenoid actuators, electro-hydraulic actuators and electric actuators which are integral to the valves. Other requirements or conditions of use different from those indicated in this document are agreed between the purchaser and the manufacturer / supplier, prior to order.
If you use international standards that give recommendations on the operation of certain technologies or parts for equipment, this document will become a striking addition and will allow you to create a complex structured system that will significantly improve the financial performance of your organization.
Modern technology as a combination of mechanical and electrical aspects
The interaction of technologies with each other, their complementarity and contradiction, is a large complex topic for detailed research. After all, the empirical method in this matter makes it possible to understand which technologies can interact with each other, and for which it may even be dangerous. Each international standard has a certain number of amendments just so that when it is introduced into the activities carried out, there are no risks of contradiction of the technologies used. That is why we recommend that you be careful in choosing a document and consult with a specialist who will provide the most qualified assistance and bring your activity to a new qualitative level of development with a subsequent increase in the financial indicators of the activities carried out.