The importance of compliance with international standards for companies operating in the field of electrical equipment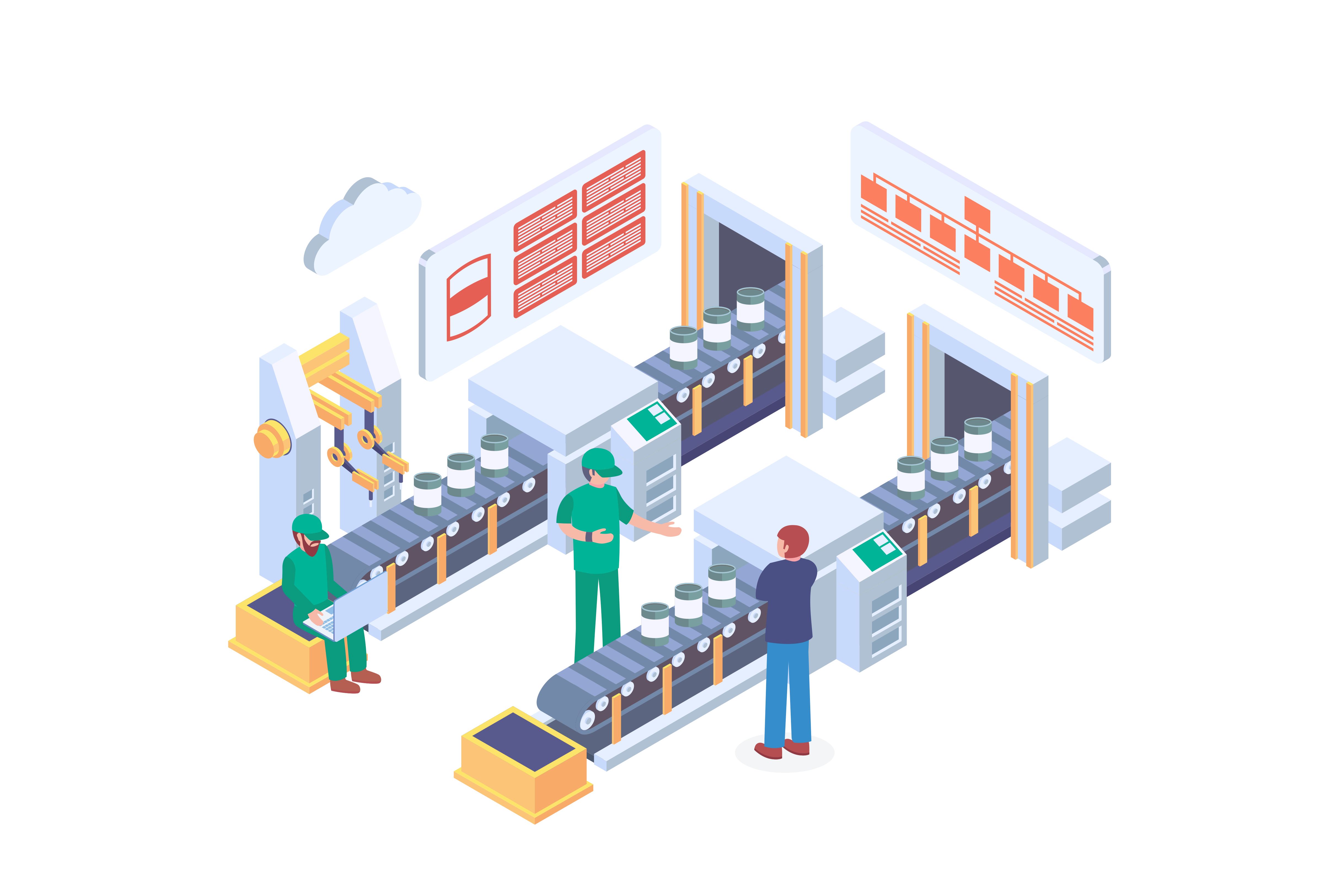 In the modern world, technology takes a leading position in the structuring of any field of activity. In order to minimize risks and, as a consequence, increase profits and the scale of the implementation of plans, it is necessary to play in the market by the rules. These rules are created internationally to regulate the interaction of various companies. International standards change quite often, so in order for a business to remain competitive, it is necessary to have a strong regulatory framework. Today we will present you the most demanded international standards in the production and operation of electrical equipment.
Rotating electrical machines - Part 2-3: Specific test methods for determining losses and efficiency of converter-fed AC motors
Electrical technologies are developing every day and the introduction of new technologies requires a certain level of regulatory policy. To decrease level of losses that can occur while business processes, company can follow international standards created in the area of performance. One of such standards is IEC 60034-2-3:2020. IEC 60034-2-3:2020 specifies test methods and an interpolation procedure for determining losses and efficiencies of converter-fed motors within the scope of IEC 60034-1:2017. The motor is then part of a variable frequency power drive system (PDS) as defined in IEC 61800‑9‑2:2017. Applying the approach of the comparable converter, the motor efficiency determined by use of this document is applicable for comparison of different motor designs only. The document also specifies procedures to determine motor losses at any load point (torque, speed) within the base speed range (constant torque range, constant flux range) based on determination of losses at seven standardized load points. This procedure is applicable to any variable speed AC motor (induction and synchronous) rated according to IEC 60034-1:2017 for operation on a variable frequency and variable voltage power supply. iTeh is always ready to help you in finding the necessary standards in your field of activity. For clarifying the questions that you have contact item team with following the link to the website.
Rotating electrical machines - Part 5: Degrees of protection provided by the integral design of rotating electrical machines (IP code) - Classification
The use of electrical equipment is subject to certain regulations. Since there is a wide variety of techniques, standards are created for each individual type. We recommend that you pay attention to the document SIST EN IEC 60034-5: 2020. This standard describes the degrees of protection provided by the integral design of rotating electrical machines. Since this document is narrow-profile and specialized, we recommend that you study it in more detail or contact a manager who will answer all questions related to the selection of the required standard for your company.
Food processing machinery - Tenderizing machines - Safety and hygiene requirements
The usage and production of electrical equipment is developing at the pace of innovative technologies. The scale of production is expanding and the popularity of these products is increasing. That is why compliance with international standards is an integral part of this industry. For businesses that produce, use and sale machinery products we advice to follow the SIST EN 17537:2020.
This document applies to tenderizing machines that are designed as table-top machines and are manually fed (hereinafter referred to as machine). Usually these machines are used for unfrozen foodstuffs (hereinafter referred to as product), e.g. boneless meat, meat products, fish, cheese or vegetables. These machines are not intended to be used with deep frozen foodstuffs. This document is not applicable to:
machines intended for domestic use;
machines with automatic loading. This document deals with all significant hazards, hazardous situations or hazardous events on tenderizing machines, when it is used as intended and under conditions of misuse which are reasonably foreseeable by the manufacturer. This document deals with the hazards which can arise during all the lifetime of the machine, including the phases of transport, assembly, commissioning, operation, cleaning, use, maintenance, decommissioning, dismantling, disabling and scrapping of the machine.
If you have any questions, go to our website or contact us. iTeh will always help your business meet the most current standards and have a significant competitive advantage in the market.
Steel wire ropes - Safety - Part 3: Information for use and maintenance
Safety in the use of any equipment is responsible not only for the image of the company and the services it provides, but primarily for people's lives. Accordance with technical base and international standards can significantly change the structure of business processes. If your company has activity that is connected with using wire ropes we recommend to pay attention to SIST EN 12385-3:2020.
This Part of this European Standard specifies the type of information for use and maintenance of steel wire ropes to be provided by the rope manufacturer or to be included in the manufacturer's handbook that accompanies a machine, piece of equipment or installation of which the steel wire rope forms a part. The particular hazards covered by this European Standard are identified in Clause 4. For steel wire ropes conforming to Parts 8 and 9 used on cableway installations designed to carry persons, additional information for use and maintenance is given in EN 12927-7. For steel wire rope slings, specific information on use and maintenance is given in EN 13414-2. Compliance with standards is very important not only for the image of the company, but also for the safety of employees and the prevention of emergency situations. For getting more details about the standard you can follow the link to the iTeh website and contact our manager who will help with all questions that you have.
Lighting of work places -- Part 3: Lighting requirements for safety and security of outdoor work places
The workplace significantly affects the productivity of the activities carried out. International standards are created not only for the equipment itself, but also for various areas of its application. The labor market and the conditions for its implementation are regulated internationally. One such standard is SIST ISO / CIE 8995-3: 2020. This document specifies the lighting requirements which will contribute to the visual needs for safety and security within outdoor work places. We recommend that every company pay attention to this standard. Taking care of personnel safety can not only enhance the company's image, but also motivate employees to generate new ideas useful for development. For more detailed information on this standard, follow the link to our website to clarify all specifications and details.
Information technology - RFID in rail
Big variety of information technologies is tightly embedded in the life of all mankind. General standards globally describe the necessary processes, which is why the specification and strict compliance with the standards is necessary for the successful functioning of the company on the market. More than that specific rules can give an understanding of the processes that can be increased with better performance. One of important standards about information technology is SIST EN 17230:2020.
The RFID tag location, tag data content and functional requirements have been developed for application on the main line railway networks. Other networks (such as metro) may apply this standard but are outside of its scope. This document contains:
a description of the RFID tag installation location;
a description of the RFID tag data content;
a description of the functional requirements in relation to the RFID tag track side reading performance.
We recommend to follow the link to this document to stay aware of the new standards for your business in the area of information technologies. Stay with iTeh and your production will occupy a leading position in the global market.
International standards are the key to minimizing risks.
Technologies are evolving, and operating rules are changing along with them. As noted, compliance with international standards is not only responsible for safety, but can also significantly affect the quantitative indicators of the company. Thus, quality and quantity remain essential parameters for the successful development of your business. We will be happy to assist you in the development of your company by selecting the standards that are appropriate for your company. Stay tuned to iTeh and be confident that your plans will be successfully implemented in the international market in accordance with the required standards.