standards in environmental industry
Environment and technology in contact with it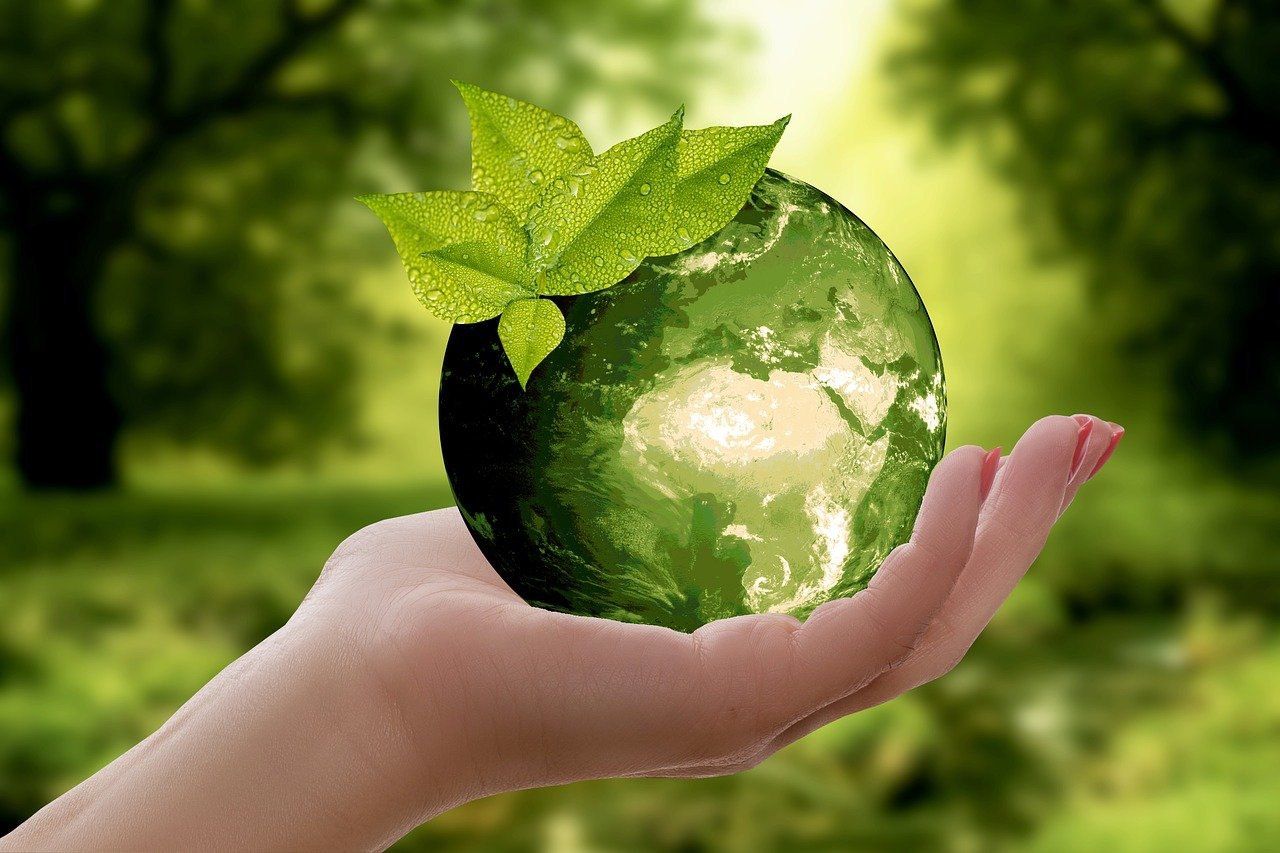 Environmental issues have become more relevant in the 21st century. Since the number of technologies is increasing every day, therefore, the derivatives from their implementation as well as waste becomes more and more every day. Despite this, humanity does not stand still and progress is moving towards creating a single closed cycle system where absolutely every stage will have a high level of utility. Through such reflections, technologies related to the processing of plastic and plastic waste were created, since this category requires the use of a large number of various devices and machinery, in order to comply with all safety measures and obtain the result as close as possible to the plans and expectations, international standards were created that regulate this activity with which we will introduce you today.
Woodworking machines - Safety - Part 10: Building site saws (contractor saws) (ISO 19085-10:2018, including Corrected version 2019-12)
For certain standards, additions are created due to the fact that technologies are developing, but at the same time the initial appearance of an already existing standard does not change. One such document is EN ISO 19085-10: 2019 / A11: 2020.
2020-07-20 JF: Through the decision C132/2020 taken on 2020-07-08, the CEN Technical Board approved the revised Annex ZA and therefore, the European Amendment, of EN ISO 19085-10:2019. European amendment is under publication.
If, while reading this document, you have a certain number of questions, you can always contact the iTech team to clarify all the details that interest you.
Machine tools safety - Presses - Part 4: Safety requirements for pneumatic presses (ISO 16092-4:2019)
Safety issues are always one of the first in creating a regulatory framework for a production or organization, which is why there are a large number of international standards affecting this topic, one of them is EN ISO 16092-4: 2020.
This document, in addition to ISO 16092-1, specifies the technical safety requirements and measures to be adopted by persons undertaking the design, manufacture and supply of pneumatic presses which are intended to work cold metal or material partly of cold metal.
This document deals with all significant hazards relevant for pneumatic presses, when they are used as intended and under the conditions of misuse which are reasonably foreseeable by the manufacturer (see Clause 4). All the phases of the lifetime of the machinery as described in ISO 12100:2010, 5.4, have been taken into consideration.
If you are interested in purchasing this document, you can always clarify all the detailed technical specifications by clicking on the link to our website, as well as contact the team that will help clarify all the details you are interested in.
Plastics and rubber machines - Injection moulding machines - Safety requirements (ISO 20430:2020)
Like any other technology, injection molding machines require the creation of a base that will govern implementation and application. One of these documents is EN ISO 20430: 2020.
This document specifies the essential safety requirements for the design and construction of injection moulding machines for the processing of plastics and/or rubber and provides information for their safe use. This document is applicable only to injection moulding machines with hydraulic and/or electrical drives for platen movement.
This document deals with all significant hazards, hazardous situations and events relevant to injection moulding machines, when they are used as intended and under conditions of misuse which are reasonably foreseeable by the manufacturer (see Annex A) during the life cycle of the machinery (see ISO 12100:2010, 5.4).
The following are not covered:
machines on which the clamping unit can only be operated by the physical force of the operator;

machines for which the hydraulic jack can only be manually operated;

injection blow moulding machines;

machines for reaction injection moulding;

compression moulding machines and transfer moulding machines;

direct-on sole moulding machines, unit sole and footwear component moulding machines, full shoe and boot moulding machines;

design of an exhaust system;

design and construction of the mould.
Moulds and exhaust systems are not part of the machinery. This document is not applicable to injection moulding machines which are manufactured before the date of its publication.
This technology is popular in the aforementioned industry, which is why we strongly recommend having this standard in place to prevent both physical and financial risks, as well as to ensure that your activities are consistent with international markets.
Systems and software engineering - Software product Quality Requirements and Evaluation (SQuaRE) - Common Industry Format (CIF) for Usability: User requirements specification (ISO 25065:2019)
The quality of software today is the main advantage for occupying a leading position in the international market. In order to understand the rules of these markets, it is necessary to refer to the international requirements that must be observed today. These requirements can be found in documents such as EN ISO 25065: 2020.
This document provides a framework and consistent terminology for specifying user requirements. It specifies the common industry format (CIF) for a user requirement specification including the content elements and the format for stating those requirements.
A user requirements specification is the formal documentation of a set of user requirements, which aids in the development and evaluation of usable interactive systems.
In this document, user requirements refers to: a) user-system interaction requirements for achieving intended outcomes (including requirements for system outputs and their attributes); b) use-related quality requirements that specify the quality criteria associated with the outcomes of users interacting with the interactive system and can be used as criteria for system acceptance.
ISO/IEC 25030 introduces the concept of quality requirements. The use-related quality requirements in this document are a particular type of quality requirement. The content elements of a user requirements specification are intended to be used as part of documentation resulting from the activities specified in ISO 9241-210, and from human centred design processes, such as those in ISO 9241-220. This document is intended to be used by requirements engineers, business analysts, product managers, product owners, and people acquiring systems from third parties. The CIF series of standards addresses usability-related information (as described in ISO 9241-11 and ISO/IEC TR 25060).
In addition to usability, user requirements can include other perspectives, such as human-centred quality introduced in ISO 9241-220, and other quality perspectives presented in ISO/IEC 25010, ISO/IEC TS 25011, and ISO/IEC 25030.
While this document was developed for interactive systems, the guidance can also be applied in other domains. This document does not prescribe any kind of method, lifecycle or process. The content elements of a user requirements specification can be used in iterative development which includes the elaboration and evolution of requirements (e.g. as in agile development).
The use of this international standard will significantly facilitate your professional activity, as well as structure the existing system and open up new opportunities for conquering new markets and scaling your business.
Machines for compacting waste materials or recyclable fractions - Compactors - Safety requirements
The processing and packaging of products is now more stringent and more controlled than a few decades ago. Since this directly affects the state of the environment, one of the international standards regulating this activity is EN 16486: 2014 + A1: 2020.
This European Standard specifies the safety requirements for the design, manufacture and information for the safe use of compactors that compact waste material or recyclable fractions (e. g. paper, plastics, textiles, cans, cardboard, mixed waste), hereafter referred to as materials.
This European Standard applies to:
- compactors using a horizontally moving screw, pendulum or plate as compacting part and where the materials move horizontally; and
- compactors that are mechanically fed and/or fed by hand.
These compactors can be:
- static compactors;
- transportable compactors;
- traversing systems.
The scope includes:
- any integral mechanical feed equipment (e.g. bin lift);
- feed hoppers/openings;
- any integral pre-conditioning equipment in the hopper (e.g. perforators, pre-crushing devices and shredders);
- any integral material flow control equipment;
- the interface between the compactor and any feed equipment (except those excluded from the scope).
The scope of this European Standard does not cover:
- compactors that are covered by EN 1501 (all parts);
- underground compactors, however if these compactors can be used above ground this standard applies;
- compactors using thermal technologies for compaction;
- vacuum compactors;
- compactors where materials are compacted vertically;
- containers for static compactors, however the interface between the compaction unit and the container is included;
- bins in which materials are collected for feeding into the compactor;
- any up-stream pre-treatment equipment that is not integral to the machine and is used to treat the materials before they are fed into the feed opening of the compactor;
- vehicles including lifting equipment used to collect and transport the compactor or container;
- cranes, lift trucks or other transportable plant used to load materials into the feed hopper/opening and the hazards arising out of using this equipment to load;
- any suction or dust control equipment. This European standard does not cover the lifting and transport of transportable compactors. This European Standard does not apply to hazards arising from the materials being processed (e.g. asbestos, clinical waste, aerosol containers).
All hazards mentioned in Clause 4 are dealt with in this European Standard. This European Standard is not applicable for compactors which are manufactured before the date of its publication as an EN.
A large number of equipment and innovations require an appropriate number of technological standards as well as rules to reduce the negative consequences of their application. If you are interested in solving this issue both globally and locally, we recommend that you familiarize yourself with the above standard.
Mechanical products - Methodology for reduction of environmental impacts in product design and development
Environmental and safety issues evolve as new technologies and air pollution emerge. One of the documents offering a solution to this problem is EN 16524: 2020.
This document describes a methodology for reducing the overall environmental impact through product design and development that is tailored to mechanical products as defined in 3.1.
This methodology is particularly well suited to the redesign of an existing product; it can also be applied for the design of a new product provided the necessary assumptions regarding a (virtual) reference product are taken. It addresses companies which have decided to integrate an ecodesign approach to optimise environmental impacts within the product life cycle, in relation to the other product aspects, such as functionality, quality, costs, etc.
It also helps to meet some requirements of ISO 14001:2015 on the integration of environmental aspects in the design of products. This document targets people who are directly involved in the design and development of mechanical products, as well as managers responsible for defining corporate policies, and decision-makers. The proposed methodology is intended to kick-start ecodesign initiatives within companies as part of a teaching and continuous improvement approach.
This document also includes a template that companies can use as part of the communication on their environmental approach. This document is neither intended nor suitable to compare products (even similar) of different suppliers. This document is neither intended nor suitable for product certification purposes.
This document is relevant especially in the 21st century, which is why you should pay attention to the possibility of acquiring it and also introducing it into the activities of your organization.
Why are international standards necessary?
Technologies are developing every day and, consequently, the number of documents that will regulate them will increase at the same rate. As you know, the guarantee of successful operating activities of a particular organization depends to a large extent on how the production processes keep pace with the times and also on how easily the functioning system is adaptable to innovations. In order for your business to develop at the most harmonious pace with the maximum minimization of risks, we recommend having key international standards in place in your area of ​​activity.
References:
https://standards.iteh.ai/catalog/standards/cen/5a52cffb-8f8a-415e-986a-47845f0df216/en-iso-19085-10-2019-a11-2020
https://standards.iteh.ai/catalog/standards/cen/5dc4a9ab-4662-4707-9710-a30f865e292f/en-iso-16092-4-2020
https://standards.iteh.ai/catalog/standards/cen/054c835c-a093-4466-9fed-c4b47d3eb388/en-iso-20430-2020
https://standards.iteh.ai/catalog/standards/cen/310e5850-ef09-4d2f-b410-c6bca83fd26f/en-iso-25065-2020
https://standards.iteh.ai/catalog/standards/cen/42273e17-85d9-4fc7-aba4-15cc33a3852c/en-16486-2014a1-2020
https://standards.iteh.ai/catalog/standards/cen/de872ff3-9d89-4c61-88a7-34b2739d480a/en-16524-2020