International standards for working with chemicals and electrical equipment
International standards for working with chemicals and electrical equipment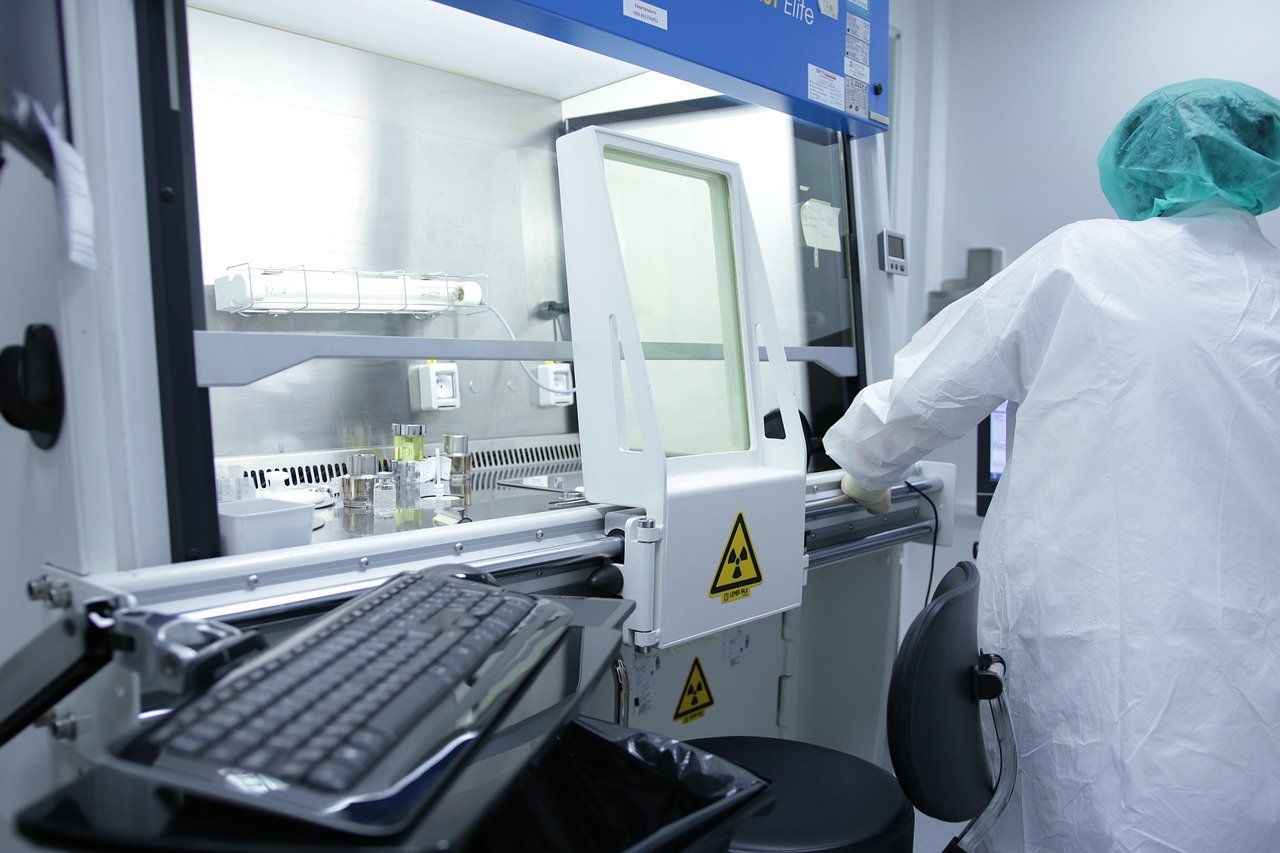 Human interaction with chemical and electronic elements has a number of consequences. In order for any production to function smoothly and also bring the most productive results, first of all, you should focus on safety issues. When it comes to activities related to large-sized equipment or the introduction of chemical elements and preparations consisting of them, a clearly structured regulatory framework comes to the rescue, which regulates the phased implementation of activities, thereby minimizing physical risks in the first place. As the world is globalizing and markets are increasingly subject to mergers, the need to create a single documentary base is increasing every day. After all, the inconsistency of norms and requirements can entail problems in the establishment of international economic relations, as well as in the exchange of scientific and technological progress and its achievements today, both for commercial and non-commercial spheres. One of the most popular and demanded international regulatory acts is the international standard. With the latest and most relevant of which we will introduce you today in this article.
CEN ISO / TS 29843-2: 2021
Methods of interaction with chemical elements have a wide variety of categories and, as a result, an appropriate regulatory framework. The presence of international guidelines in an organization greatly simplifies innovation and automation. Since these recommendations are created at the global level, they provide an opportunity to scale the business at an accelerated pace. To standardize the microbiological aspects of extraction methods, a document such as CEN ISO / TS 29843-2: 2021 has been created.
This document specifies a simple method for the extraction of only phospholipid fatty acids (PLFA) from soils.
A feature of this international standard is that it can be applied to a specific method, and as a result is not widely used. If your field of activity is related, but at the same time does not fit the above methodology, you can familiarize yourself with the subsequent recommendations of international documents.
CEN / TR 14539: 2021
Fertilization of soil and crops, first of all, should not consider the issues of productivity of the activities carried out, but the issues of the safety of the use of chemical elements. That is why the relevant international documents are a necessity for those spheres of business that use fertilizers. For chemical elements, which include ammonium nitrate, such an international standard as CEN / TR 14539: 2021 was created.
This document gives the results of inter-laboratory testing to compare the accuracy and convenience of the official EC method for porosity measurement (given in Annex B) with two non-standardized alternative methods (given in Annexes C and D) already used in some participating laboratories. Three products, with a porosity between 1% and 7%, have been used in the inter-laboratory trials.
Since in order to achieve the highest quality final result, a phased restoration of the structure is necessary from the moments of research activity to the moment of their introduction into the production process, then taking into account each stage and its indicators is very important. Constant updating of the scientific and technological base is a rather laborious element and financially costly. Nevertheless, the acquisition of international standards allows one to significantly minimize these investments and use the recommendations of international institutions, which have drawn conclusions based on the empirical studies already carried out.
CEN / TR 12333: 2021
In order to use chemical elements, one should understand simultaneously in several areas - both in the areas of the technological side of production, and in the field of the structure of chemical elements and their influence on the final product. That is why absolutely every stage of production must be clearly standardized by the relevant recommendation documents. When it comes to the necessary documentation in the field of fertilizers, an international standard such as CEN / TR 12333: 2021 comes to the rescue.
This document is applicable to crushing strength measurement as applied to grains of fertilizer obtained in prilling or wet-granulation process. Compacted or crystalline materials were not considered.
When choosing an international document, it is necessary to pay great attention to certain amendments to the annotations. , because the vast scale of production can include several categories of product options, and that is why separate international standards are created for each of the types, which are combined into a whole complex and create a well-functioning system.
EN 81-22: 2021
Despite the fact that in most cases organizations focus on the safe operation of the final product, it should not be forgotten that large-sized equipment implies interaction with people during its installation. That is why each stage of interaction with equipment must be standardized by safety rules. For such a field of human activity as the design and installation of elevators, such an international standard as EN 81-22: 2021 was created.
1.1 This document specifies the safety rules for the construction and installation of permanently installed new electric lifts, with traction or positive drive, serving defined landings levels, having a vehicle designed to convey passengers or passengers and loads, suspended by ropes or chains and traveling in a vertical plan along guide rails that are inclined at an angle of between 15 ° and 75 ° in relation to the horizontal.
1.2 In addition to the requirements of this document, supplementary requirements should be considered in special cases (potentially explosive atmosphere, extreme climate conditions, seismic conditions, transporting dangerous goods, etc.).
1.3 This document does not cover: a) lifts with drives other than those stated in 1.1; b) installation of electric lifts in existing buildings to the extent that space does not permit; c) important modifications (see Annex E) to a lift installed before this document is brought into application; d) lifting appliances, such as paternosters, mine lifts, theatrical lifts, appliances with automatic caging, skips, lifts and hoists for building and public works sites, ships' hoists, platforms for exploration or drilling at sea, construction and maintenance appliances; e) safety during transport, installation, repairs, and dismantling of lifts; f) lifts with rated speed ≤ 0.15 m / s. However, this document can usefully be taken as a basis. Noise is not dealt with in this document because it is not relevant to the safe use of the lift. Vibrations are dealt with for electric parts only. Direct effects on human bodies are not considered as harmful.
1.4 This document does not specify the additional requirements necessary for the use of lifts in case of fire.
1.5 Taking into account the state of the art, the scope of the present standard is limited as follows:
inclination: a variation in inclination is permitted for the travel path;
travel path: confined within the vertical plane;
maximum capacity of the car: 7 500 kg (100 passengers);
maximum rated speed (v): 4 m / s. Both characteristics (capacity and speed) are linked by the relation given in the following Figure 1. [Figure 1 not represented] Key Q maximum capacity v rated speed Figure 1 - Speed ​​and capacity The document applies to all the constituent components of the lift including: running tracks, guides, safety gear operating device, counter-rails, but excludes the supporting structures, civil engineering structures and anchorages that are dealt with by other regulations.
1.6 This document is not applicable for inclined lifts which are manufactured before the date of its publication as EN.
It should be noted that this international standard is not global, but adapted to the market of the European Union, and its rules and regulations correspond to the legal framework of a specific location. If your business operates in another jurisdiction or has a much larger scale, you can follow the link to our website and find an international document that will be more consistent with the activities of your organization.
The need for professional advice in the selection of international standards
A large number of technical amendments, as well as recommendations, are primarily created in the annotation so that the owner or technical manager of the enterprise has the opportunity to assess the need to apply a particular document. It should be noted that today absolutely two identical enterprises can compete with each other and one can significantly exceed the other in terms of results only if the quality of its products is clearly regulated by international rules and recommendations prescribed in international standards. That is why if you want to remain in the leading position of the market in which your enterprises operate, We strongly recommend having international documents such as standards available.
https://standards.iteh.ai/catalog/standards/cen/a45501d1-79c5-4196-a73a-236ddbed1d39/cen-iso-ts-29843-2-2021 https://standards.iteh.ai/catalog/standards/cen/fd5a486b-35ff-472f-9848-aa59384707d3/cen-tr-14539-2021 https://standards.iteh.ai/catalog/standards/cen/a94a46ef-b1e0-4eda-b845-dd6c62c1ab5f/cen-tr-12333-2021 https://standards.iteh.ai/catalog/standards/cen/b85b0ae0-8ecb-4863-af6e-7d7141cf61cb/en-81-22-2021