Space engineering standardization
International standards for space engineering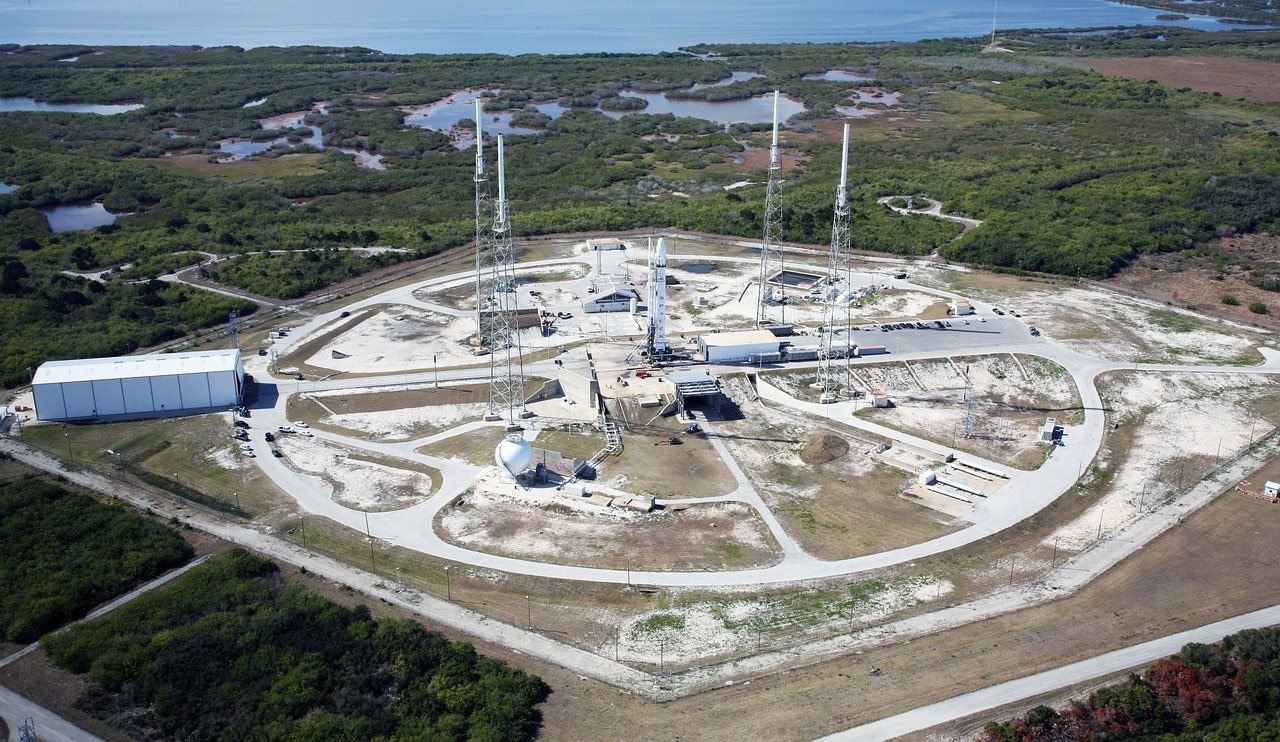 The development of technologies has always meant accelerating the pace of adaptation to new market rules. Nevertheless, with the emergence of a new type of equipment, new branches of human activity appear, one of which is space engineering. Literally 10 years ago, this category of human activity was not considered as something global or promising in terms of a business category. Nevertheless, today this industry is actively developing both from the point of view of state institutions and from the point of view of the corporate influence of financial resources. In order for this industry, like any other, to have the most high-quality and productive results, a number of certain regulatory documents are being created that significantly affect the construction of the entire system of interaction between departments and, as a result, the final result. International institutions for standardization devote a lot of time to the creation of regulatory documents regulating this space of ​​human activity, with the latest of which we will introduce you today.
CEN / CLC / TR 17603-20-01: 2021
If we consider space engineering as a business category, then it should be understood that investments are mainly made in those companies in which the process of the type of activity is clear. In order for technical features to be implemented in the most transparent way and not to have inconsistencies due to misunderstandings of a particular terminology, such clarifying international standards as CEN / CLC / TR 17603-20-01: 2021 are being created.
This Handbook describes the guidelines and recommendations for the design and test of RF components and equipment to achieve acceptable performance with respect to multipactor-free operation in service in space. This document is the mirror document of the EN 16603-20-01 (based on ECSS-ST-20-01) normative document. Thus it includes the same contents as the normative text and has the same structure.
This Handbook is intended to result in the effective design and verification of the multipactor performance of the equipment and consequently in a high confidence in achieving successful product operation.
This Handbook covers multipactor events occurring in all classes of RF satellite components and equipment at all frequency bands of interest. Operation in single carrier CW and pulse modulated mode are included, as w ell as multicarrier operations. A detailed chapter on secondary emission yield is also included.
This Handbook does not include breakdow n processes caused by collisional processes, such as plasma formation.
The presence of this international standard will allow you to more clearly navigate in different parts of the international standards created for space engineering, as well as understand what kind of activity and what kind of equipment is meant by one or another term used in an international document.
EN 16603-10-04: 2021
Despite the fact that any technological activity is generally standardized in great detail and in detail, there are also international standards that are global and generalizing and are suitable for almost any field of activity associated with a particular category. A striking example for space engineering of this type of international documents is EN 16603-10-04: 2021.
This standard applies to all product types which exist or operate in space and defines the natural environment for all space regimes. It also defines general models and rules for determining the local induced environment. Project-specific or project-class-specific acceptance criteria, analysis methods or procedures are not defined.
The natural space environment of a given item is that set of environmental conditions defined by the external physical world for the given mission (e.g. atmosphere, meteoroids and energetic particle radiation). The induced space environment is that set of environmental conditions created or modified by the presence or operation of the item and its mission (e.g. contamination, secondary radiations and spacecraft charging). The space environment also contains elements which are induced by the execution of other space activities (e.g. debris and contamination).
This standard may be tailored for the specific characteristic and constrains of a space project in conformance with ECSS-S-ST-00.
If your field of activity not only directly, but also indirectly comes into contact with space engineering and the equipment used in it, the presence of this international standard is mandatory. After all, it fits any field of activity in this category.
CEN / CLC / TR 17603-10-12: 2021
Measuring processes, as well as the formation of conclusions as a result of empirical research, make it possible to predict future results from the activities carried out, especially when it comes to innovative development. In order for the calculation processes to be carried out in the highest quality manner without certain errors and to give forecasts that are closest to real ones, such international standards as CEN / CLC / TR 17603-10-12: 2021 are being created.
This handbook is a part of the System Engineering branch and covers the methods for the calculation of radiation received and its effects, and a policy for design margins. Both natural and man-made sources of radiation (e.g. radioisotope thermoelectric generators, or RTGs) are considered in the handbook. This handbook can be applied to the evaluation of radiation effects on all space systems.
This handbook can be applied to all product types which exist or operate in space, as well as to crews of on manned space missions.
This handbook complements to EN 16603-10-12 "Methods for the calculation of radiation received and its effects and a policy for the design margin".
The main specification of this international document is the process of measuring radiation in the implementation of activities related to space engineering. That is why, if you are maximally interested in the safety issues of your activities, this International Standard will be a good start in building a regulatory framework that regulates safety issues.
CEN / CLC / TR 17603-11: 2021
It should also be noted that space engineering implies a large amount of electrical equipment, the impact of which has not yet been fully investigated on human health. That is why the issue of radiation is open and is a separate subcategory of the processes of building a security system, for which certain international standards are created, one of which is CEN / CLC / TR 17603-11: 2021.
The present handbook is provided to support the implementation of the requirements of ECSS-E-AS-11 to space projects.
With this purpose, this handbook provides guidelines on the way to assess the maturity of a technology of a product in a given environment, to use the TRL assessment outcome in the product development framew ork, and to introduce some further refinements for specific disciplines or products to w hich the TRL assessment methodology can be extended.
The concept of Manufacturing Readiness Level (MRL) is not addressed in this document, whilst the concept of TRL can be applied to the technology-related aspects of manufacturing.
This International Standard does not directly regulate production processes, however, certain amendments, in which cases it can be applied, are described in the annotation in a more detailed way. In order to find out more detailed technical and legal features of this international document, you can follow the link to our website and familiarize yourself with all the existing parameters today.
CEN / CLC / TR 17603-10-02: 2021
Certain international standards, especially in such relatively new spaces of human activity as space engineering, have a large number of points that require clarification in order for their implementation to be carried out in the safest and most productive way. That is why complementary standards are created for the main documents, which are a kind of auxiliary map in orientation in the structure of a particular standard. One of the most striking examples of such documents is CEN / CLC / TR 17603-10-02: 2021.
This handbook provides additional information for the application of the verification standard EN 16603-10-02 to a space system product. This handbook does not contain requirements and therefore cannot be made applicable. In case of conflict between the standard and this handbook, the standard prevails.
This handbook is relevant for both the customer and the supplier of the product during all project phases.
To facilitate the cross-reference, this handbook follow s as much as is practical, the structure of the standard and quotes the requirements, to make itself standing and easier to read (the text from the standard is in italic).
As the Standard applies to different products at different product levels from single equipment to the overall system (including space segment hardware and software, launchers and Transportation Systems, ground segment, Verification tools, and GSE) several examples of tailoring, to match the specificity of each application, are proposed in Annex B.
Specific discipline related verification aspects are covered in other dedicated standards and handbooks. In particular the detailed aspects for Testing are covered in the EN 16603-10-03 and in its corresponding handbook.
The application of the requirements of the standard to a particular project is intended to result in effective product verification and consequently to a high confidence in achieving successful product operations for the intended use, in this respect this handbook has the goal to help reaching these objectives.
The main reason for the creation of such documents is the focus on creating the highest quality product or service from the activities carried out. That is why, if the standard mentioned in the description is present in your organization, but at the same time you do not have clarifying documents, we strongly recommend that you have them available and also follow their updates in order to be sure that the application of the international standard is not only positively affects the structure of your organization, but the terminology used in it is explained and implemented in the most correct way.
CEN / CLC / TR 17603-20-02: 2021
Test methods as well as equipment testing processes are one of the initial stages in building the correct structure. International standardization regulating these issues has not bypassed the category of space engineering. One of the international standards created for test methods in a specific category of equipment is CEN / CLC / TR 17603-20-02: 2021.
This Handbook establishes support the testing of Li-ion battery and associated generation of test related documentation. This handbook sets out to:
summarize most relevant characterization tests

provide guidelines for Li-ion battery testing

provide guidelines for documentation associated with Li-ion cell or battery testing

give an overview of appropriate test methods

provide best practices
This international standard is one of the most comprehensive international standards, since it was created specifically for a certain type of equipment and has inside itself both descriptions of the technologies used, a step-by-step process for implementing test methods, as well as recommendations on the most suitable technologies and a description of the best practices already applied in this field of activity. That is why the acquisition of this international standard will be one of the most correct decisions in building a well-functioning regulatory framework for your organization.
The importance of international standardization
Despite the fact that this sphere of human activity is relatively new, its influence on the global development of technologies, as well as the stimulation of scientific and technological progress on a global scale, cannot be underestimated. That is why, depending on how and how well this activity will be carried out, the level and scale of innovations will develop throughout the world. If your organization comes into contact with space engineering directly or indirectly, the availability of international standards related to this activity will allow you to understand in more detail all the features, as well as avoid possible mistakes when mastering new categories related to space engineering. If you have any additional questions while reading the above documents, you can always follow the link to our website attached to the description of the standards above and get professional advice from our specialists.