International standardization of textile
International standardization of textile industry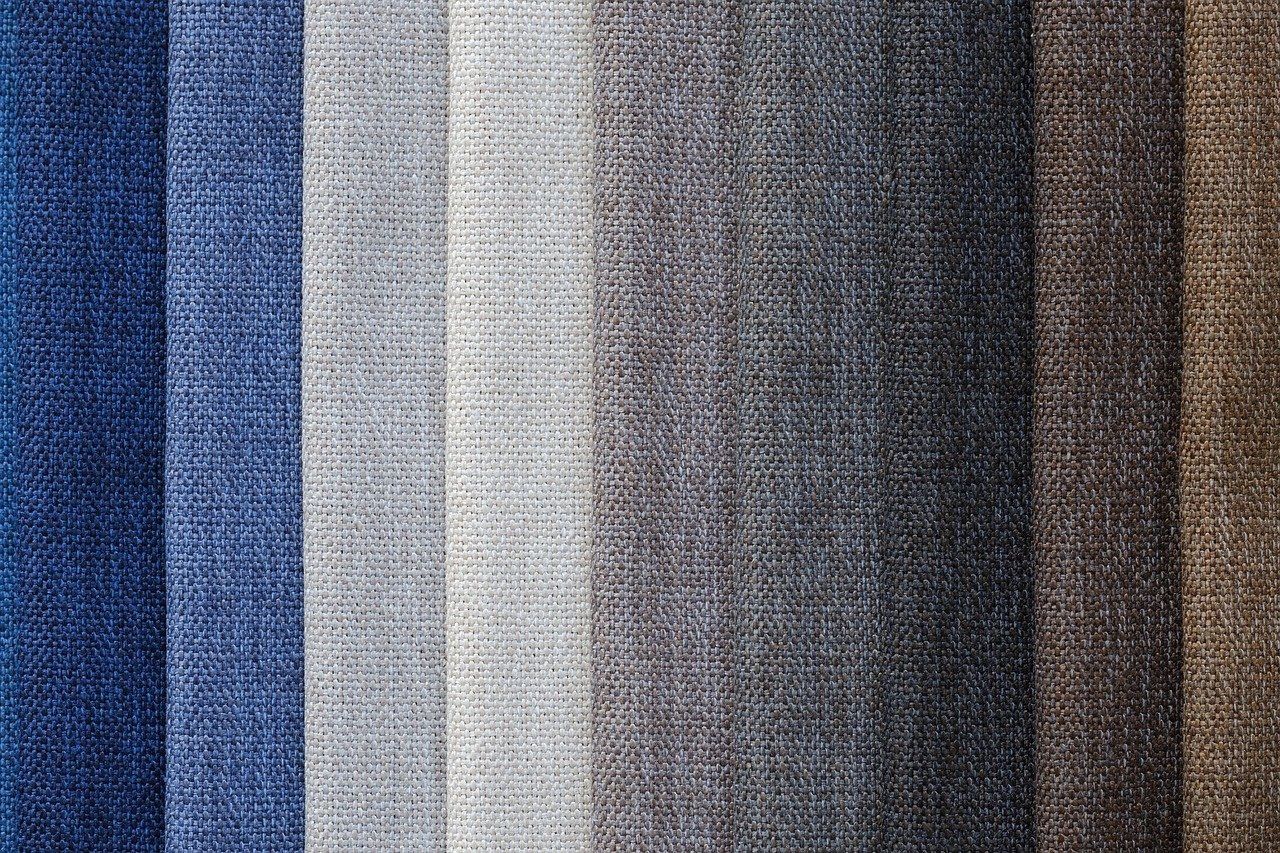 The textile and textile industry has been a business category for quite some time and has a large number of branches. This branch of human activity is popular both among small medium-sized businesses and among entire corporations, as well as in interaction at the state level. Today it is difficult even to count the amount of equipment introduced into this industry, as well as the amount of materials that exist today. The textile industry is developing on a global scale and dictates its own rules for the indirect categories of activities as well as the organizations present in it. In order to avoid chaos and inconsistencies in a well-established system, such international documents as standards are being introduced, which clearly regulate norms and rules, and also make it possible to qualitatively assess possible results with the correct implementation of this or that equipment. Today we will introduce you to some of the main international documents of this industry.
EN 17117-2: 2021
The test methodology is one of the first stages in the implementation of research, implementation, as well as the operation of one or another equipment. In the textile industry today, there is a huge number of innovations both in terms of equipment and in terms of the materials themselves, which is why testing the quality of a particular product is important to determine the level of competitiveness of an existing production. One of the most relevant international standards regulating test methods in this category of human activity is EN 17117-2: 2021.
This document describes methods for the determination of compensation values ​​for orthotropic coated fabrics (different properties along ideally perpendicular directions, such as the weft and warp yarns for woven based coated fabrics, or along the courses and wales of knitted based coated fabrics) for determining cutting patterns.
NOTE The final interpretation and the determination of the compensation values ​​remains the responsibility of the project engineer.
Annex C describes a method to determine comparable measures of extensibility along ideally perpendicular directions of coated fabrics. The comparable measures of extensibility can be used by design engineers to assess the extensibility of a coated fabric by comparison with other coated fabrics. In this way, they can help to interpret results of compensation tests. Moreover, they can be used by material suppliers to measure the consistency of extensibility along perpendicular directions of a coated fabric from batch to batch.
When we talk about engineering in a particular branch of human activity, it should be understood that this category should be considered as a complex, while implying not only a complex of equipment, but also the interaction of individual divisions of one organization. In order for the aforementioned process to be carried out in the most coherent and efficient manner, you should always have in place international standards corresponding to the field of activity of your organization.
ISO 1763: 2020
Despite the fact that in the implementation of the production of a particular product, first of all, its effectiveness is assessed, as well as financial results, one should not forget that the conditions of production, as well as certain warehouses, are amenable to regulation by certain regulatory legal acts. Today, there are even such categories of international standardization that regulate the condition of the premises, as well as the norms and requirements for its parameters in accordance with the category of activity. For the textile industry, one of the most recent relevant international standards of this type is ISO 1763: 2020.
This document specifies a method for the determination of the number of tufts and / or loops per unit length and per unit area of ​​a textile floor covering. It is applicable to textile floor coverings with the pile of which consists of tufts and / or loops.
The narrow specification of this international standard makes it possible to immediately understand whether it is necessary for your field of activity and whether it can help you, or you should shift the focus of your attention to finding the most suitable documents that will lead your field of activity to more productive results.
ISO 2647: 2020
The increase in demand for various materials causes the need to increase the range, as well as improve the quality level of existing materials. Today, when it comes to the textile industry, it should be understood that the number of existing materials is increasing and even seemingly ordinary fabrics are returned to innovative adaptation. International standards are created both for equipment and for the quality of a particular fabric. To create uniform rules to facilitate international trade, one of the international standards for wool products is ISO 2647: 2020.
This document specifies a method of test for determining the percentage of medullated wool fibers by means of the projection microscope. The method is applicable to woollen and worsted products, at all stages, from raw materials to yarn.
We recommend that you pay attention to this document for both small and medium-sized businesses and corporations that are engaged in the production and use of woolen products, since it is this international standard that includes the description and regulatory requirements on the international market of all stages from test methods to operation and introduction to the market.
EN 17539: 2021
Certain elements present in each category of human activity require special attention, because small details and categories that are underestimated can have a significant strong influence on the final result of the functioning of any system. When it comes to determining geometric characteristics, the implementation of international standards such as EN 17539: 2021 is of great help.
This document specifies test methods for the determination of geometrical characteristics of modular mechanical locked floor covering panels in respect of thickness, length, width, squareness, straightness, width flatness, length flatness, openings between assembled elements and height differences between assembled elements.
The geometrical characteristics of modular mechanical locked panels are important considerations because installed flooring will have an objectionable appearance if these performance criteria are not followed. This can cause the installed panels to line up unevenly, producing unsightly seams, uneven surfaces and corners that do not match.
This International Standard governs technology as well as mechanical processes related to geometric properties. That is why, if the equipment you are using comes into contact with the aforementioned techniques as well as equipment, this international document will become useful and help you reach the expected heights in a shorter time than you expect.
EN ISO 1833-22: 2021
When it comes to product quality, it should be understood that both chemical and physical parameters influence the creation of a particular product. If international standardization concerns directly textiles, as well as derivatives of the industry, it should be understood that a large number of dyes and chemical elements are used and, as a result, regulatory and legal intervention is required to resolve safety issues. One of the international documents specializing in these matters is EN ISO 1833-22: 2021.
This document specifies a method, using formic acid and zinc chloride, to determine the mass percentage of viscose or certain types of cupro or modal or lyocell, after removal of non-fibrous matter, in textiles made of mixtures of
viscose or certain types of the cupro or modal or lyocell fibers with

flax fibers.
This document is not applicable to mixtures in which the flax fiber has suffered extensive chemical degradation, nor when the viscose, cupro, modal or lyocell fiber is rendered incompletely soluble by the presence of certain permanent finishes or reactive dyes that cannot be removed completely.
Activity in the textile industry with the introduction of chemical elements has a certain number of regulatory requirements, as well as technological amendments. That is why this international standard is not universal for all types of fabrics and dyes that can be used in this category of human activity. If you have any questions about the possibility of applying this standard in the category of activities that your organization carries out, you can consult with our specialists who will be happy to assist you in selecting an international standard for the development of your specific business.
Consequences of implementing ISO standards
The implementation of international standards should not be underestimated, because this international document can be either in a single copy or in conjunction with complementary rules and regulations. It should be noted that companies that appreciate the value of these documents at their true worth, significantly succeed in the pace and scale of their development. When it comes to the textile industry, it should be noted that today in the countries where it is developed, there is an increased concentration of production and sales. That is why the implementation of international standards will significantly help to stand out among peer-to-peer companies and move to a new stage of scaling, as well as entering more global markets.