International standards for the company management
International standards in the field of company management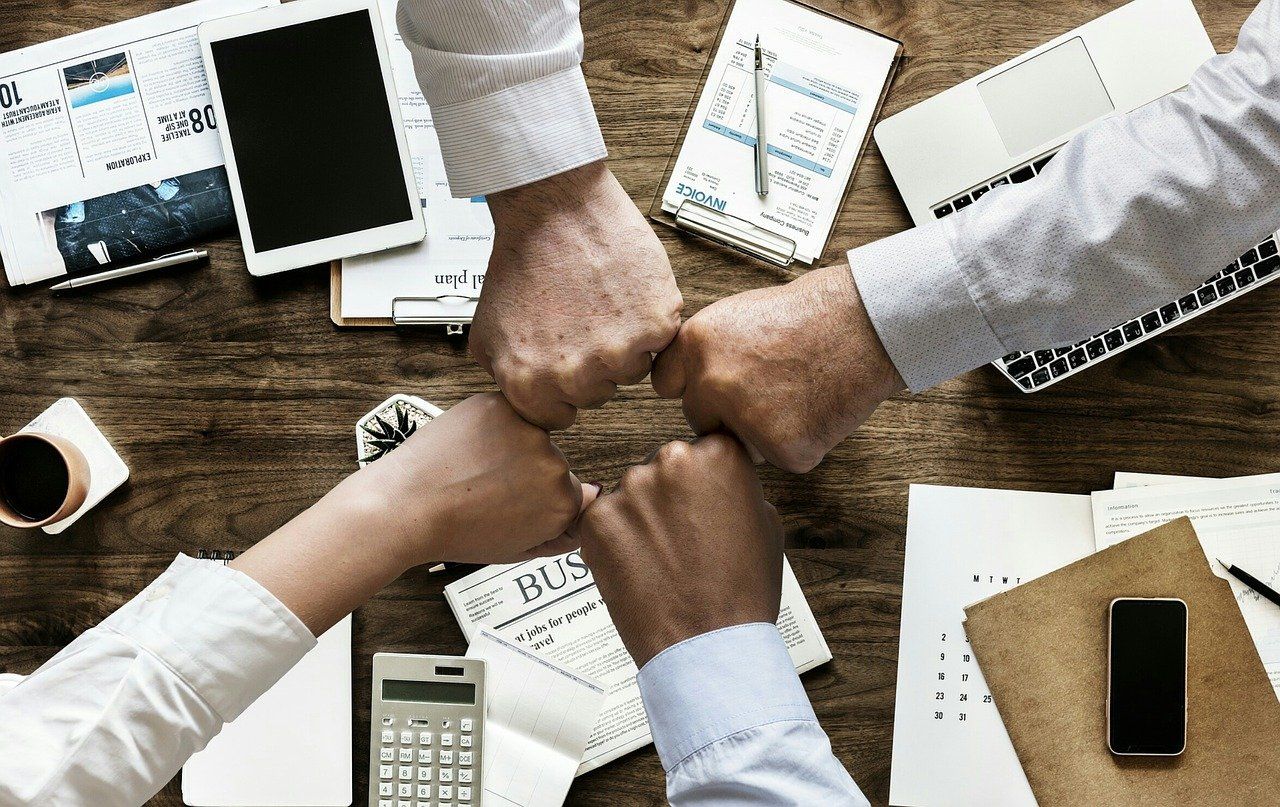 Starting a new company always entails a lot of managerial and legal aspects, which can sometimes be difficult to understand, but it is definitely worth doing. The functioning of any enterprise is associated with the solution of various kinds of issues, ranging from the organization of the company and ending with the protection of intellectual property. Knowing all these administrative nuances gives the manager the opportunity to properly organize the work of his company. Among other things, such issues that require special training may include issues related to the legal regulation of the company's work or issues that relate to the field of intellectual property. The introduction of international standards that belong to these categories into the work of companies is the basis for development, as well as increasing efficiency. Among the tasks that the categories of international standards help to cope with, which we want to talk about in this article, is also the organization of the company and its management. Thanks to these documents, you will be able to determine which management system is suitable for your company, as well as get acquainted with the recommendations for the best options for implementing it in your work. Another rather difficult area in which a good senior manager should be well oriented is the financial system, which significantly affects the functioning of the company. If you look into the depth of this issue, then it becomes obvious that knowing all the details of the administrative regulation of the company's work is a very difficult issue, especially for people who do not have special education in a particular issue. However, in order to make it easier for managers to work with these subjects, international standards have been created in the field of administration and company management. These legal documents have been divided into several categories in order to make it easier to navigate and quickly find the required standard. You can read a brief description of these categories in this article, it will help you decide which international standards you should add to the work of your company.
Proper management of the company is the key to its successful functioning, and hence increasing competitiveness in the market and obtaining high profits. People who are in leadership positions in companies of any size must understand what their job responsibilities are, as well as be able to properly perform them. Each business has its own specific features, however, if we talk about the management of this business, then it is quite possible to identify certain patterns that are common to all successful companies. Among other things, it is worth noting that many successful companies that are leaders in their particular industry, or aspire to be so, tend to follow certain standards in their work, which allows them to manage people more effectively. Such guidelines include international standards that fall into the category we are considering in this paragraph, namely management systems. To get acquainted with the provisions that are considered in this category will be useful for managers of all levels, as well as for people who aspire to become such. For access to the full text of international standards, visit our website using the link attached below.
One of the key tools for effective company management are financial instruments, thanks to which you can increase profitability and properly control the company's expenses. The company's finances are influenced by various external factors, including the banking sector, insurance, and monetary systems. In order for the manager to be able to effectively manage the financial system of the company, international standards have been developed, which are combined into the category of finance. This category will help you understand how different financial instruments function, as well as financial applications, which in turn should simplify the work of company management. All of these documents will be a useful addition to your knowledge of financial administration, banking and insurance. Since there is no doubt such a statement that modern companies that want to grow and expand cannot ignore these financial instruments in their work. In order to get acquainted with the list of international standards that are presented in this category, go to ours, where you can use the help of our consultants.
Every company that wants to take a leading position in its industry should take care in advance that all its activities comply with the legislative norms that exist in its sector. Legislative regulation is an integral part of the responsible functioning of the company. However, given that the legal framework is very voluminous and can be difficult to understand for a manager who does not have an appropriate legal education, then it is worth paying attention to documents that can be useful in this situation. We are now talking about international standards, which are presented in the Law category. These documents will become a kind of guide for managers who want to optimize their workflow in accordance with the law. Among other issues that this category of standards regulates is the protection of personal data, the right to sign, and so on. Therefore, these international standards will be useful for every company. You can get acquainted with the full list of international standards of this category on our website.
Scientific and technological progress constantly surprises us with new achievements, and companies that work in this area are constantly working on their new developments, which they do will be called upon to make life easier for mankind. Due to the fact that this segment is very high-tech, there is high competition in the field of superiority of scientific achievements. Also indisputable is the fact of the possibility of industrial espionage, which once again emphasizes the importance of properly protecting your work. At the moment, the most relevant option for protecting intellectual property is the patent system, which guarantees the owner of this document sole ownership of his invention. In order to fully protect yourself, you need to understand what international standards govern the field of intellectual property. It is for this purpose that international standards have been created, which are presented in this category called Patents. Intellectual property. It is also worth noting that the concepts of intellectual property include not only technological achievements, but also such concepts as brands, trademarks, names, etc. The information contained in these International Standards is essential for anyone doing business. To get advice from our experts in choosing international standards, go to our website.
Regulation of administrative issues in the work of the company
Companies that are leaders in their market segment favorably differ from their competitors, first of all, by effective managers, and hence by an effective management system. In order to simplify the process of managing a company for managers, many international standards have been created, among which several categories can be distinguished in order to make it easier to understand them. Some of these categories we have analyzed for you in this article. Our goal was to describe to you the opportunities that open up for you after the implementation of the norm, which are described in these international standards. As we can see from this article, these documents are aimed at deepening the knowledge of managers in specific areas of company management, which may require additional theoretical training. These issues mainly include all the concepts that are related to the administrative regulation of the work of companies, as well as the protection of rights and intellectual property. As we have already said, at this stage in the development of the world economy, there is a lot of competition between companies for the right to open certain developments, so all issues related to the protection of intellectual property, and more specifically, to the registration of patents, are extremely important for the successful fight against competitors. Filing patents gives companies the opportunity to score their personal best while also retaining the protection of their individual style. For our part, we are ready to offer you advice on choosing the right international standards that will be useful to you in organizing the work of your company, as well as help you competently resolve all administrative issues. Our experts are always ready to help you choose the right category, as well as suggest how best to navigate them. If you want to qualitatively improve the performance of your business, then we advise you to contact us and familiarize yourself with these categories of international standards, which are available at the links attached below.
References:
https://standards.iteh.ai/catalog/ics/03.100 https://standards.iteh.ai/catalog/ics/03.060 https://standards.iteh.ai/catalog/ics/03.160 https://standards.iteh.ai/catalog/ics/03.140