International regulation of telecommunication technologies
International regulation of telecommunications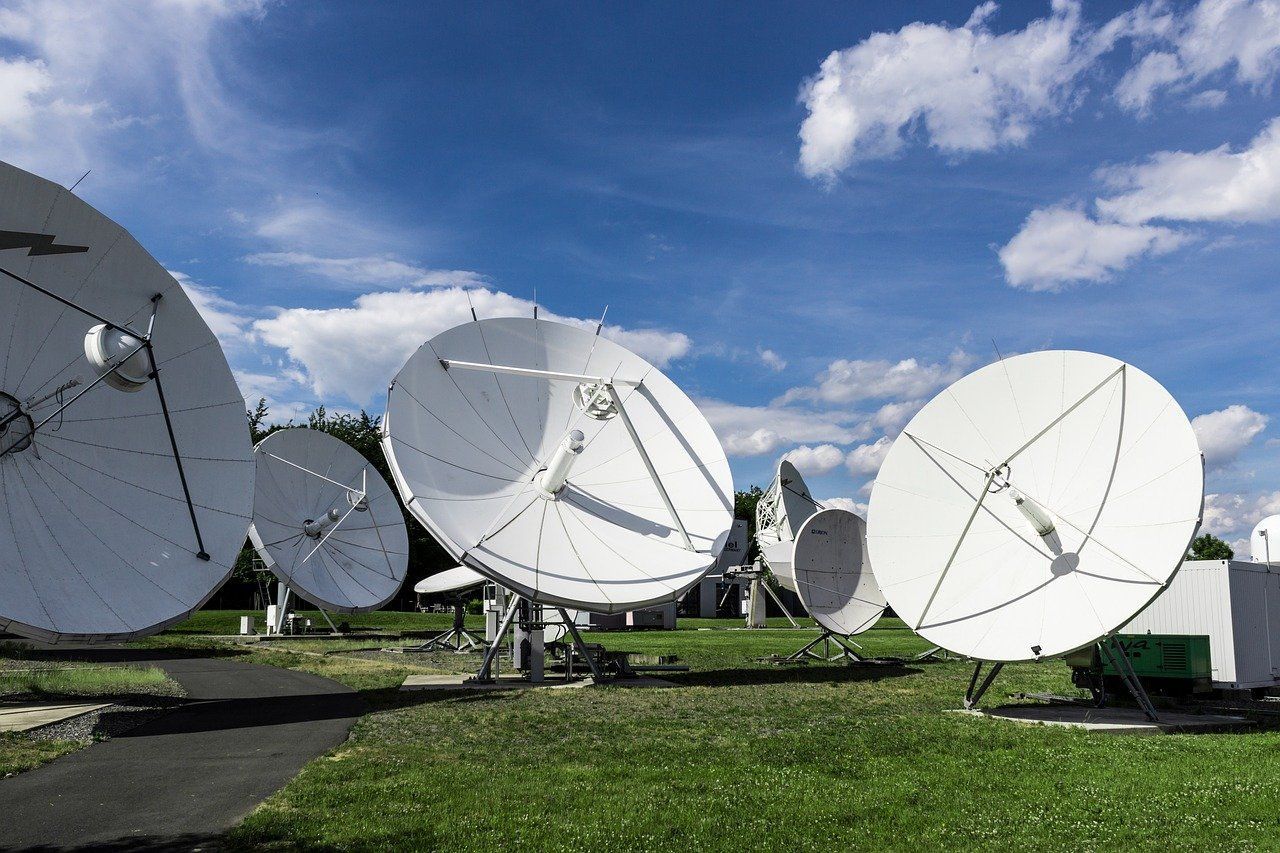 It is difficult to imagine a modern world that would be deprived of one of the modern basic needs, namely access to information. The opportunities that now exist in the telecommunications market allow the user to access any kind of information. To the types of information, in particular, we can include both textual and visual and auditory information. Information is perhaps one of the most valuable resources, so all issues related to the storage, transmission and exchange of information should be treated with due attention. The main task of telecommunications services is the transfer of information of different types between different media. Companies that provide telecommunications services must carefully monitor the quality of their work, since their reputation largely depends on this, as well as their competitiveness in a market that is full of other players. At this stage in the development of civilization, when information is one of the key tools that is used in all areas of our lives, companies that operate in the telecommunications market, like no other, understand the importance of the ability to use information correctly. One of the important sources of useful information we can include international standards that will help managers to properly organize the work of their company, and, accordingly, increase competitiveness. We have prepared an article for you, in which we analyzed the main categories of international standards in the field of telecommunications and related services. After reading this text, we advise you to follow the links that we have left below in order to access the full texts of these documents, and you can always use the help of our specialists if you experience difficulties in choosing suitable international standards.
Telecommunications are a very influential tool that has gained increased importance in the modern world, since the expression is known that he who owns the information, owns the world. This segment has a high level of regulation, and this entails the presence of many international standards that help in this. It is also worth noting that the development of technology provokes the emergence of new documents, so they are usually combined into thematic categories. One of which regulates general issues related to telecommunications. We would like to invite you to familiarize yourself with one of the standards in this category, namely SIST EN 50600-2-4:2015, which is also called Information technology - Data center facilities and infrastructures -- Part 2-4: Telecommunications Cabling Infrastructure. This document will help to understand the issues of establishing a telecommunications infrastructure, which is a fundamental component. More international standards that belong to this category can be found on our website.
To simplify the process of providing telecommunications services, companies are developing special applications, the interface of which will be more understandable and convenient for users. Applications that are designed to transfer information between users must protect the personal data of customers, as well as transfer information in its original form. In order to achieve these goals, companies that produce these systems need to pay attention in their work to many aspects that are regulated by international standards that belong to the category of Telecommunication services. Applications. One of the standards in this category, which we would like to single out separately, is SIST EN 301549:2021, which is called Accessibility requirements for ICT products and services. As we can see from the name, it will help to properly set up the access level for telecommunications applications. You can get more detailed advice from our specialists, following the link on our website.
Convenient and secure exchange of information is impossible without appropriate systems that help to carry out this operation. Companies that develop telecommunications systems are faced with possible threats that may arise during the transmission of information. Among the priorities is the protection of personal data, so the developers pay enough attention to this issue in the development process. Given the many aspects that are not only related to information security, international standards have been created to help regulate these issues. On our website, for convenience, we have combined them into the category of telecommunication systems. In this section of our website you can find very useful information. As an example, I would like to highlight the international standards SIST ES 201 873-1 V4.14.1:2022, called Methods for Testing and Specification (MTS) - The Testing and Test Control Notation version 3 - Part 1: TTCN-3 Core Language. You can read the full text of this document on our website using the link that we have left below.
Radio communications have long become one of the most important areas of the communications market, since they allow you to transmit information over long distances, as well as perform the function of communication. It is worth noting that, taking care of your convenience, we have collected all the documents that are relevant to this issue in the category of international standards called Radiocommunications. Among all other documents in this category, you can find such an international standard as SIST EN 302 480 V2.2.1:2021, the full name of which is the following Mobile Communication On Board Aircraft (MCOBA) systems - Harmonized Standard for access to radio spectrum. Particular attention to this International Standard should be given to companies that develop communication systems for aircraft, as it can serve as a kind of guide for them, which they can implement in their work. You can find more international standards in the field of radio communications on our website, using the links that we have attached below.
Regulation of information transfer processes in telecommunications
Modern telecommunications are significantly superior to their predecessors, which is largely due to the development of technology, and, accordingly, to the expansion of human capabilities in this area. When we talk about the exchange of information, we mean all areas of use of this process, from daily communications between people to specialized information transfer, which can carry a more important status and require a higher level of confidentiality. The consumer, when purchasing telecommunication services, expects to receive good quality for his money, as well as the security of data transmission. Companies that provide such services need to prioritize these issues, as this determines their position in the market. Competition in this segment will encourage you to constantly improve the quality of your work, which can be best done by referring to the information provided in international standards, which are constantly updated to meet modern trends. The ability to quickly adapt and respond to market demands in time helps companies attract new customers, increase their market share, and, accordingly, increase their profits. The categories of international standards that we mentioned in this article are aimed at enabling companies to provide modern telecommunications services that can fully meet the expectations of the buyer who applies for them. These documents will become indispensable assistants for those who want to strengthen their position in the market for the provision of services, as well as gain leadership. If you are interested in such a prospect, then you can seek advice from our specialists who are always ready to help you and select those international standards that will be most useful to you, taking into account the specifics of your company.
References:
https://standards.iteh.ai/catalog/ics/33.020 https://standards.iteh.ai/catalog/ics/33.030 https://standards.iteh.ai/catalog/ics/33.040 https://standards.iteh.ai/catalog/ics/33.060 https://standards.iteh.ai/catalog/standards/clc/12ae0c38-e6f2-41ef-8821-66a3492b6ec1/en-301549-2021 https://standards.iteh.ai/catalog/standards/etsi/ca5604ee-f103-4398-b580-e652d924ca48/etsi-es-201-873-1-v4-14-1-2022-05 https://standards.iteh.ai/catalog/standards/clc/0d711119-1a8a-48c3-8be8-4adbdf0a33f5/en-50600-2-4-2015 https://standards.iteh.ai/catalog/standards/etsi/2958f783-d2ec-45e8-ab9f-f78f6a26db4f/etsi-en-302-480-v2-2-1-2021-09