Electrical equipment as a subject for international standardization
Large electrical equipment as a subject for international standardization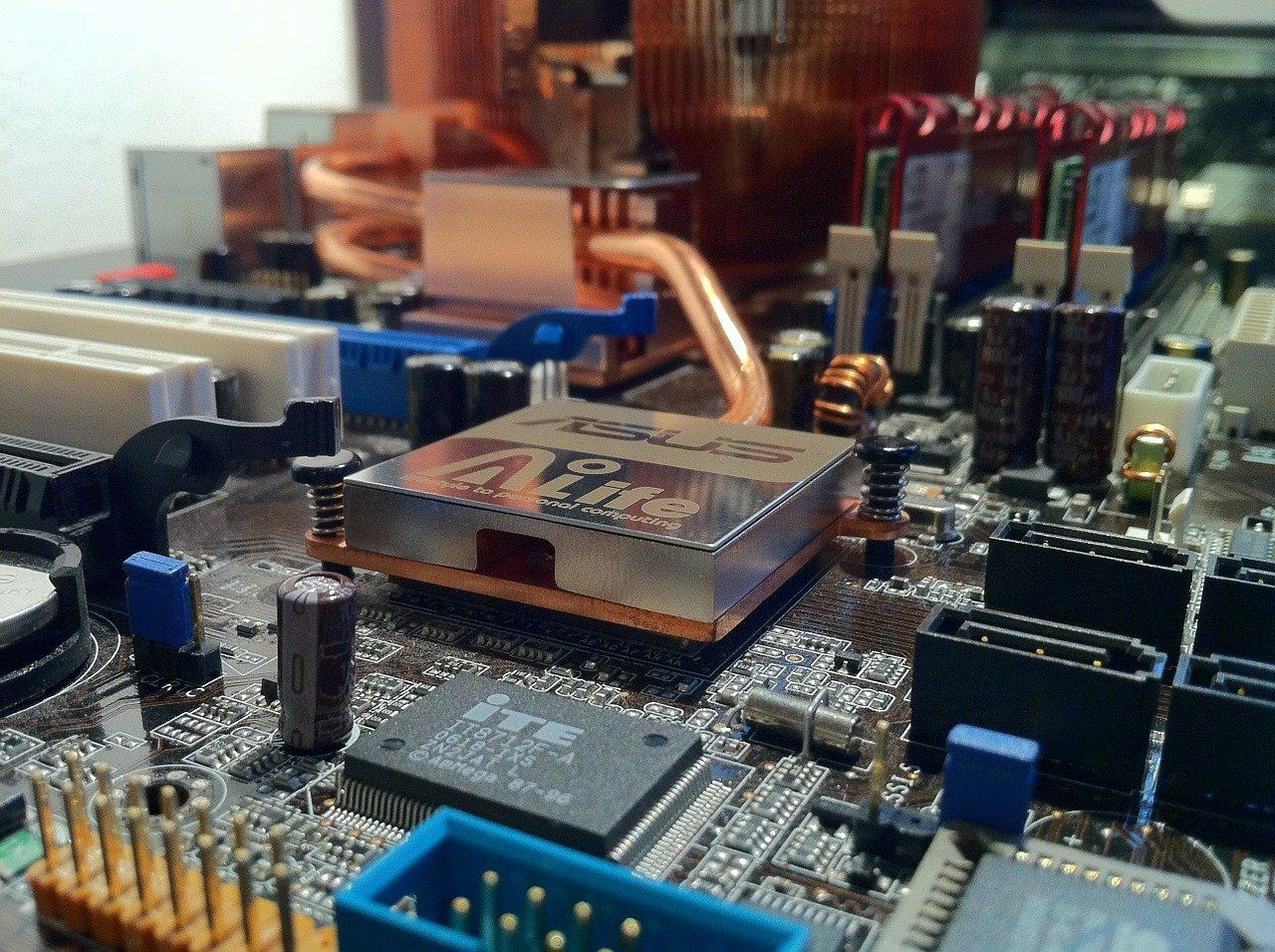 Large electrical equipment is a whole complex that requires constant updating due to depreciation costs and a large number of hours required to maintain and control it. Today, one piece of equipment can consist of parts produced in absolutely different parts of the world, and as a consequence, the connection of this system into one whole could be impossible if it were not for the creation of such global rules and recommendations as international standards. In the 21st century, these documents are a kind of lifeline for those businesses and corporations that plan their development in the future on a much more global scale than locally. That is why the constant updating and availability of these documents is not a recommendation, but a necessity to increase the level of competitiveness. Today we introduce you to some of the most relevant international standards created for large electrical equipment.
EN 415-3: 2021
Product packaging is the final stage at the complex of the production process and a large number of equipment is used at this stage. Since basically the aforementioned equipment is formed from several parts that are produced in different parts of the world, therefore, there is a need to create unifying norms and requirements that will create simplified conditions for international interaction. In this case, international standards come to the rescue, and when it comes to large-sized electrical equipment for packaging, the recommendations prescribed in such a document as EN 415-3: 2021 will be very useful.
This document establishes safety requirements for the main types of form, fill and seal machines, fill and seal machines and the filling machines which are frequently fitted to these machines. Form fill and seal machines within the scope of this document are:
flow wrapping machine;
vertical form, fill and seal machine;
horizontal sachet form, fill and seal machine;
thermoform, fill and seal machine;
tubular bag form, fill and seal machine;
mandrel form, fill and seal machine. Fill and seal machines within the scope of this document are:
pre-made bag, erect, fill and seal machine;
cup or tub fill and seal machine;
sack fill and seal machine. Filling machines commonly fitted to form, fill and seal machines and fill and seal machines within the scope of this document are:
auger filler;
volumetric cup filler;
nett weigher;
multi-head weigher. Other types of form, fill and seal machine which are described in 3.3 have similar hazards to these machines and Clause 4 indicates which clauses of this document are applicable to these machines. This document covers the safety requirements for machine design, construction and all phases of life of the machines including installation, commissioning, operation, adjustment, maintenance and cleaning. This document applies to machines manufactured after the date of publication of this document. This document does not apply to:
blow mold fill and seal machines;
bulk container fill and seal machines;
cartoning machines;
food depositors, including volumetric piston depositors in the scope of EN 15180;
thermoforming machines in the scope of EN 12409. This document does not consider:
hazards due to the products packed in these machines, but does consider the hazards caused by dusts, modified atmosphere gases, and flammable products;
hazards resulting from the operation of the machines in a potentially explosive atmosphere.
We have already mentioned more than once that each type of large-sized equipment has a large number of subcategories into which it can be divided. That is why the application of global standards can only partially facilitate existing processes, while concretized standards can help to build a quality structure in stages. Therefore, it is worth paying great attention to the selection of the correct international standard.
EN 620: 2021
First of all, safety requirements not only increase the productivity of the processes being carried out, but also prescribe the rules according to which each employee who interacts with this or that equipment must act. In case of non-observance of these recommendations, negative consequences are possible and, unfortunately, not only financial ones. Today, a large number of international safety standards are being created, one of which is EN 620: 2021.
1.1 This document deals with the technical requirements for stationery belt conveyors and systems as defined in 3.1 to 3.2.4, for designed for continuously conveying loose bulk materials. The covered phases of life cycle are design, setting, operation, maintenance and cleaning.
1.2 This document does not give the additional requirements for: a) use in coal mining and open cast lignite mining;
b) use for man-riding;
c) floating, dredging and ship mounted structures supporting the conveyor;
d) biological and chemical hazards resulting from handling foodstuffs or pharmaceuticals;
e) the design of the supporting structure which is not part of a conveyor;
f) the effects of wind;
g) hazards resulting from handling specific hazardous materials, (e.g. explosives, radiating material);
h) hazards resulting from contact with or inhalation of harmful fluids, gases, mists, fumes or dust;
i) biological and micro-biological (viral or bacterial) hazards;
j) hazards due to heat radiation from the materials handled;
k) hazards caused by operation in electromagnetic fields outside the range of EN 61000-6-2: 2005;
l) hazards caused by operation subject to special regulations (e.g. explosive atmospheres);
m) hazards caused by the use of ionizing radiation sources;
n) conveyors using a moving belt with other than a continuous rubber or polymeric surface for the conveying medium.
The safety requirements of this standard apply to equipment and systems placed on the market after the date of publication of this standard. NOTE Directive 2014/34 / EC concerning equipment and protective systems intended for use in potentially explosive atmospheres can be applicable to the type of machine or equipment covered by this European Standard. The present standard is not intended to provide means of complying completely with the essential health and safety requirements of Directive 2014/34 / EC.
Since the process of human interaction with equipment never stops, and even with the acceleration of innovative development, fully automated production is impossible, therefore, the requirements for safety standards are increasing. The more difficult the technology, the greater the risks that await the employee in the event of improper performance of work, which is why the availability of these international standards related to the security system is a mandatory requirement for the existence of a productive and highly efficient structure.
EN 415-11: 2021
A clear specification of the areas of activity makes it possible to significantly simplify the selection of international standards. For example, for machine production, a clear definition and name of the machinery used in the production process is required. Since today there are such international standards that determine the processes of efficiency and safety, then in order for their implementation to be carried out in the best possible way, the annotations should be checked against the correctly defined technical parameters of production. One such international standard is EN 415-11: 2021.
This document is applicable to packaging machines falling within the scope of EN 415 1, referred to in the following as "machine systems". This document can also be applied by analogy to other related processing machines. This document specifies
a time model,
an output model derived from this time model,
general key figures,
technical key figures, and
a methodology for system acceptance for describing the operating behavior of packaging machines and packaging lines.
This document does not contain safety requirements.
It should be noted that this International Standard is more suitable for large-scale production where whole packaging lines are used, and it should be understood that this document is adapted for the European Union market. If you need an international standard for a more global scale, you should consult with our specialist who will help you choose the most suitable document for you.
EN 1756-1: 2021
Transportation of large equipment or large loads is a rather laborious process and requires a lot of time and energy (if we consider this issue in terms of man-hours). Nevertheless, the development of industrial and post-industrial processes has greatly facilitated this type of activity by the invention of the corresponding equipment, which is regulated by such international standards as EN 1756-1: 2021.
This document specifies safety requirements for design of tail lifts as defined in 3.1 for mounting on wheeled goods vehicles. It also specifies the verification of such tail lifts and the safety information that has to be provided for their use.
This document deals with the technical requirements to minimize the hazards listed in Clause 4 which can arise during the operation of tail lifts when carried out in accordance with the specifications as intended and under conditions of misuse which are reasonably foreseeable by the manufacturer or his authorized representative.
It applies to tail lifts:
used for the purpose of loading and / or unloading such vehicles;

intended to be fitted, temporarily or permanently, either inside or on the front, side or rear of the wheeled vehicle;

driven either by hand or power operated;

equipped with a platform to support loads which comprise goods, an operator, or a combination of the two;

with a maximum lifting height not exceeding 3 m above ground when the platform is unloaded;

rotary type with a maximum lifting height not exceeding 2 m;

used as a link bridge when intended by the manufacturer. NOTE A tail lift is not to be confused with a link bridge attached to a loading dock which is included within the definition of a dock leveller and is outside the scope of this document.
Loading and / or unloading operations include the use of a tail lift to lift and / or lower loads.
This document does not establish the additional requirements for:
the risk of falling when operating under 2 m height;
overloading at vehicle floor level;
drive system with lead screw and ENs;
operation in severe conditions (e.g. extreme environmental conditions such as freezer applications, high temperatures, corrosive environment, tropical environment, contaminating environments, strong magnetic fields);
operations subject to special rules (e.g. potentially explosive atmospheres);
supply by electrical networks and the electrical circuit;
power take off part of the system;
electromagnetic compatibility (emission-immunity);
static electricity problems;
handling of loads the nature of which could lead to dangerous situations (e.g. molten metal, acids / bases, radiating materials, especially brittle loads);
hazards occurring during installation, transportation, decommissioning;
hazards occurring when handling suspended loads which can swing freely;
requirement related to the use on public roads;
wind pressure in and out of use;
direct contact with foodstuffs;
earthquake;
lightning.
This document is not applicable to tail lifts manufactured before the publication of this document.
It should be noted that the time frame for the production of equipment can be regulated by this international standard. Indeed, constantly updated international documents will most likely paint the rules and regulations for the updated equipment, and as a result, its implementation on the outdated technological base will be incompetent and ineffective.
The need to acquire and constantly update international standards
International documents can be created both for individual categories of human activity and equipment in general, and for individual parts. Moreover, it should be noted that the introduction of one international standard will certainly increase the productivity of your activity, but nevertheless, in order to create a complete, well-functioning, successfully functioning complex, it is necessary to select an appropriate set of international standards. This action can be carried out only after the recommendations of the consultation of a highly qualified specialist who can take into account all the features of your activity, the technical parameters of the equipment used, and also give advice on the periods when you should introduce updates to existing technologies or the regulatory framework existing in your production.
https://standards.iteh.ai/catalog/standards/cen/496021ca-7ac1-4883-971b-06a8dc581d98/en-415-3-2021 https://standards.iteh.ai/catalog/standards/cen/8bc6fd15-7324-4994-acc6-356b3aa5f7da/en-620-2021 https://standards.iteh.ai/catalog/standards/cen/d35917b1-8a2c-436c-966c-57b9a9fa552a/en-415-11-2021 https://standards.iteh.ai/catalog/standards/cen/87a32703-4622-4fdf-90d8-730c4316b177/en-1756-1-2021