International regulation of production
International regulation of production processes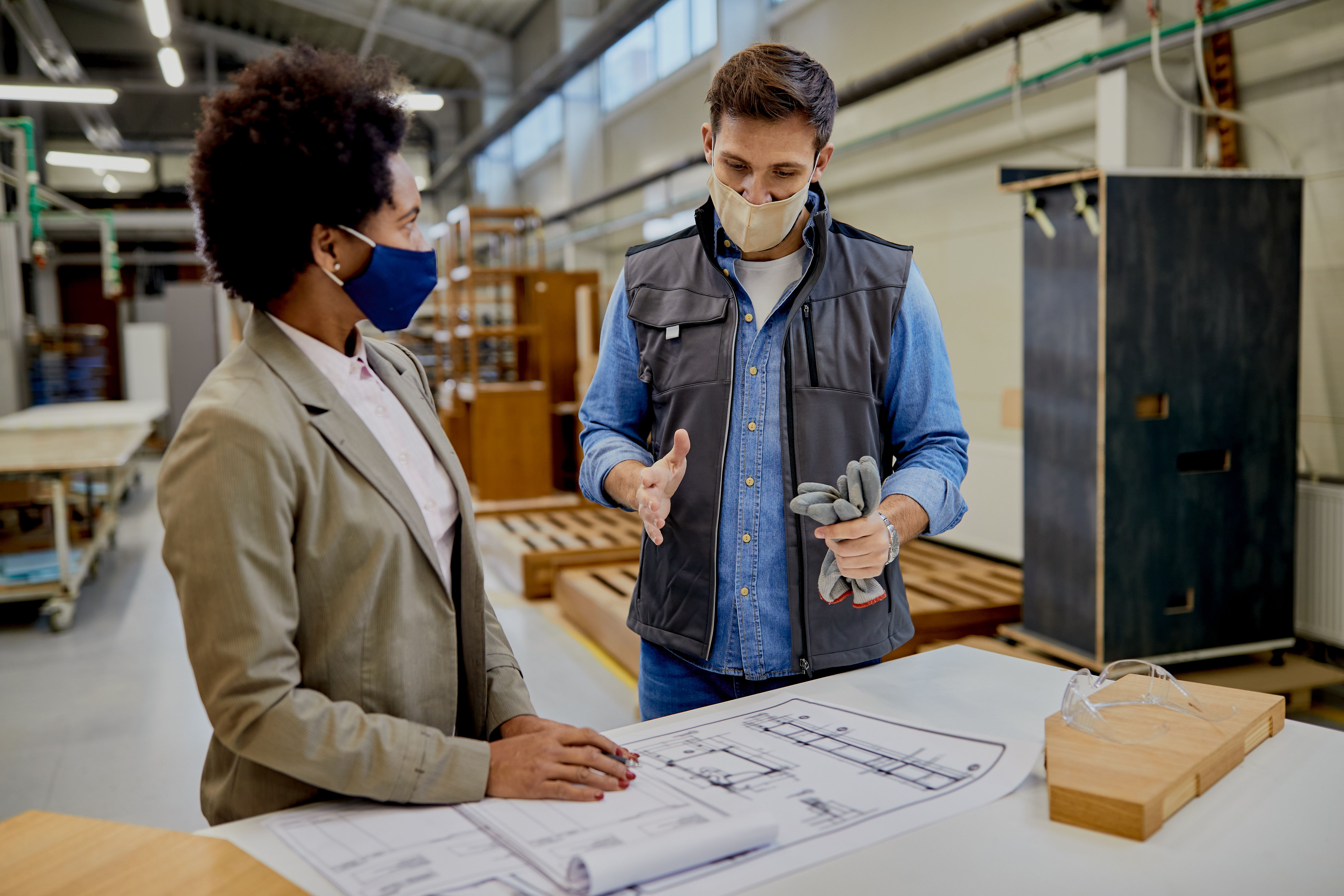 A large offer gives buyers the opportunity to choose, as well as to focus on their own criteria in the process. However, for our part, there are always and will continue to be options such as product quality and safety in the foreground. Considering a large amount of information and fields of knowledge in which a modern manager must be well-versed, we understand that sometimes certain difficulties may arise. In such cases, we suggest that you turn to the international standards that we have collected for you on our website. This information will be useful to you and help to improve all the production processes that you have. These documents contain general information that will serve as answers to all your questions. It is also important to understand the fact that by organizing your work according to international standards, you open up the opportunity to bring your product to the international level, as they are generally accepted by most countries. International standards are constantly updated so that you have access to the latest information. Today we have prepared an article for you where we will analyze four new international standards related to production processes. If you want to be leaders in your field, then we advise you to familiarize yourself with them.
SIST EN 13031-1:2020/AC:2022 (CORRIGENDUM)
The agricultural industry is a very profitable area for doing business, so more and more companies are choosing it. However, modern trends, such as environmental friendliness and the social responsibility of companies, force managers to plan their work in more detail. One of the methods of growing crops is the use of greenhouses. It is this process that is regulated by this international standard.
This document specifies principles and requirements for the mechanical resistance and stability, serviceability, and durability for the design and construction of commercial production greenhouse structures, including their foundations, irrespective of the material used, for the professional production of plants (crops).
Fire resistance-related aspects are not covered in this document.
We advise you to familiarize yourself with the full text of this document, which is available on our website at the link below. It will be very useful for companies engaged in the cultivation of plant products in greenhouse conditions.
ISO 11127-6:2022 (MAIN)
Printing is one industry that can potentially be harmful to the environment if generally accepted standards for reducing negative impact are not followed. One of the documents that can help you with this is this international standard.
This document specifies a method for the determination of water-soluble contaminants in non-metallic blast-cleaning abrasives by conductivity measurement. This is one of a number of parts in the ISO 11127 series dealing with the sampling and testing of non-metallic abrasives for blast-cleaning. The types of non-metallic abrasives and the requirements for each are contained in the ISO 11126 series. The ISO 11126 series and the ISO 11127 series have been drafted as a coherent set of International Standards on non-metallic blast-cleaning abrasives.
The social responsibility of companies in the field of reducing the negative impact of the results of their activities on the environment is an important aspect of the work of every company. That is why you should pay attention to the above-mentioned international standard. The full text is available on our website at the link below.
ISO 13807:2022 (MAIN)
Work in the chemical industry has many subtleties and requires thorough knowledge in this field. Since you are dealing with hazardous substances, you should understand what kind of inspection they should be subject to. This international standard can help you with this.
This document specifies a test method for the determination of the crack formation temperature of enamels for the chemical industry by subjecting enameled steel specimens to thermal shock using cold water. The value of the crack formation temperature measured according to this test method does not apply to the finished component (see Annex A). It is a parameter of vitreous and porcelain enamels for comparing the relative quality of different enamel formulations.
The international standard that we omitted above will help you correctly determine the necessary checks that enamel should undergo before you use it in production. If you have questions about international standards, you can ask our specialists on our website.
ISO 12151-2:2022 (MAIN)
Heavy industry uses many technical elements in its work, which must be reliable and safe. The international standard, which we offer you for perusal, specifically regulates the requirements for checking component parts of pipes to ensure their suitability.
This document specifies the general and dimensional requirements for the design and performance of hose fittings with 24° cone connector ends with O-rings according to ISO 8434‑1. These hose fittings are made of carbon steel and are intended for use with hoses with nominal inside diameters from 5 mm through 38 mm (inclusive). NOTE For hose fittings used in hydraulic and pneumatic braking systems on-road vehicles, see ISO 4038, ISO 4039‑1, and ISO 4039‑2. These hose fittings are for use in hydraulic fluid power systems with hoses that meet the requirements of respective hose standards and in general applications with suitable hoses.
You can read the full text of this document on our website using the link we left at the end of this article. You can also get highly qualified advice from our specialists here, who will help you choose the necessary international standards.
Increasing the competitiveness of the company, thanks to international standards
Most companies operating in the market strive for the same goal, namely to increase their profits. Active competition in each segment prompts managers to look for new ways to increase their influence and expand their audience. Also, taking into account all the above, we can talk about things like following the twisted trends that the consumer asks us. In particular, I would like to note that great emphasis is placed on the production technology that the companies follow. Here we can also talk about large funds that are annually invested in the latest developments, which in turn help to improve the quality of the product that they offer to the market. However, many companies do not have enough time to wait for the results of their own research. It is for such cases that there are international standards that already contain all the necessary information. Thanks to this decision, you will be able to discover new opportunities for yourself. In particular, we are talking about entering the international market, since many countries have specific requirements for imports. On our website, we have collected all the necessary international standards that will help you improve your work and, accordingly, increase your profits. In order to receive advice from our specialists, who will help you choose the international standards that will suit your company, you need to go to our website using the link below.
References:
https://standards.iteh.ai/catalog/standards/sist/ef7e975c-f499-4fcb-b0ed-f3fd7c01353c/sist-en-13031-1-2020-ac-2022#latest-standards https://standards.iteh.ai/catalog/standards/iso/ab258291-646a-4981-8428-e4f2b2c54e53/iso-11127-6-2022#latest-standards https://standards.iteh.ai/catalog/standards/iso/60469a8b-a95b-4bcc-a502-64b38be54cc0/iso-13807-2022#latest-standards https://standards.iteh.ai/catalog/standards/iso/cfa22ed5-b5aa-44f4-82a9-48495bd8805a/iso-12151-2-2022#latest-standards