International regulation of household appliances
International regulation of household goods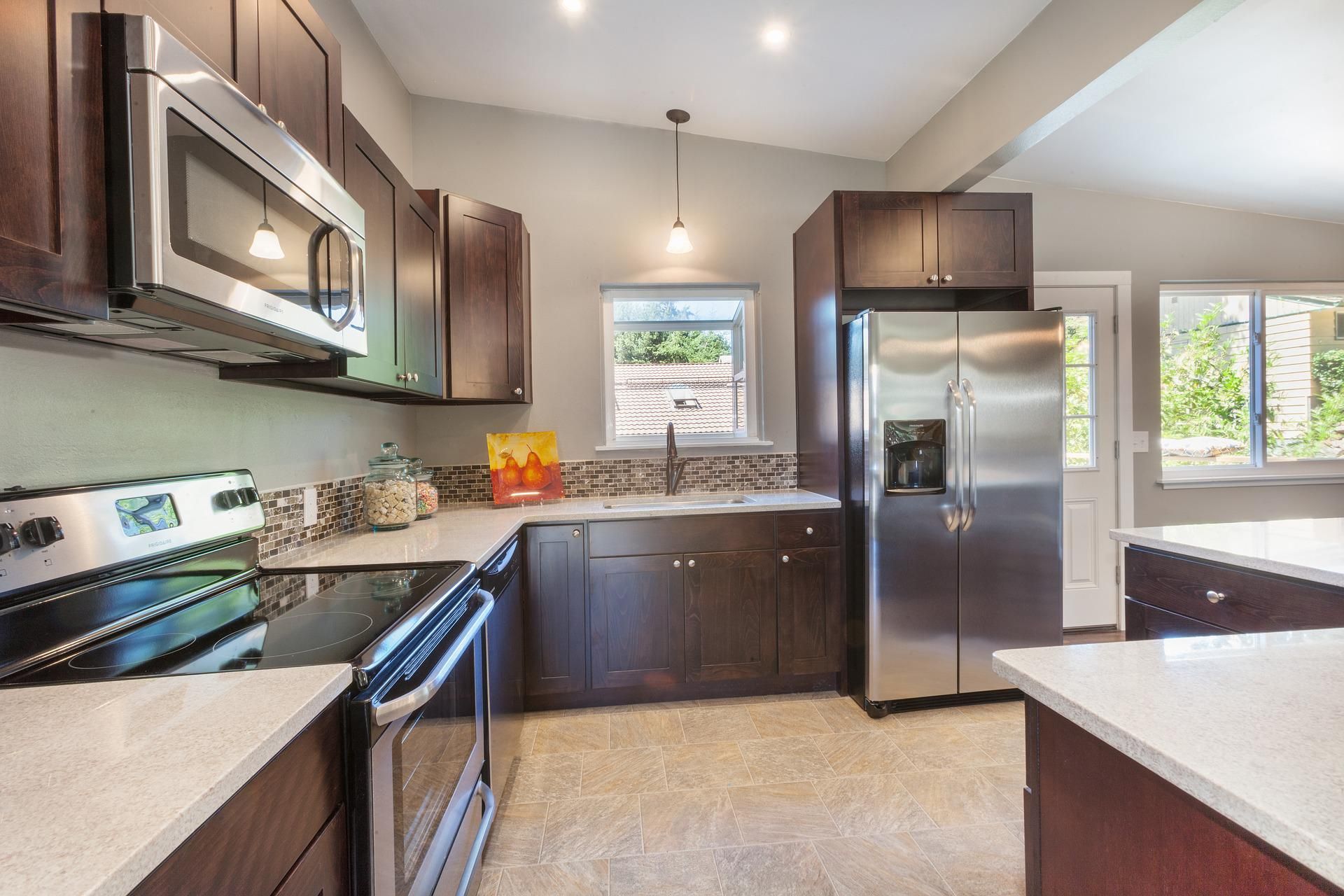 Every household strives to make its life as cozy and comfortable as possible. As a result, household goods are in high demand on the market. In turn, this high demand causes a constant increase in the number of companies offering their services on the market. Thus, competition in the market is constantly increasing, and therefore companies need to look for new ways to compete. One of the most environmentally friendly ways to compete is to constantly improve the quality of your product. If today we talk about the production of goods for the home, such as furniture, stairs or other decorative elements, then it is worth noting that this segment has a similar situation. Manufacturers who are guided in their work by the norms specified in international standards are able to significantly expand their sales market, because their product automatically becomes suitable for sale in many countries. International standards, which you can familiarize yourself with on our website, can significantly improve the effectiveness of your work. Moreover, you will be able to use them as a guide in conducting an audit of your production processes. For easier navigation on our site, we have divided all international standards into thematic categories, some of which we have collected in this article.
Home comfort is difficult to imagine without comfortable furniture that harmoniously fits into the interior of the room. The furniture market gives the client the opportunity to satisfy any of his design needs. Given the large amount of information posted on our site, we have divided it into thematic categories, one of which is called Furniture. For manufacturers who make furniture, it will be good to familiarize yourself with the following international standard SIST EN 16223-1:2022, entitled Leather - Requirements for the designation and description of leather in upholstery and automotive interior applications - Part 1: Upholstery applications. This information will be especially useful for enterprises that work with leather products, since these products have their own requirements. Companies that want to produce a competitive product that will be highly valued in international markets must study international standards. You can read the full text of the document we just mentioned on our website, using the links below.
Two-story houses are increasingly becoming one of the most popular design solutions. That is why it is not surprising that the market for manufacturers of ladders has grown and, accordingly, the competition in this segment. We have grouped all international standards that relate to the manufacture and inspection of ladders in one category, which bears the same name. In particular, among other documents in this category, you can familiarize yourself with such an international standard as SIST EN 131-4:2020. Its full title is the following Ladders - Part 4: Single or multiple hinge-joint ladders. Since the hanging prefabricated ladders are beginning to gain more and more popularity among designers, in particular, due to their functional and aesthetic characteristics, manufacturers should pay attention to the information contained in this international standard. It should be noted that this document regulates ladders with one or more hinged joints. In order to get access to this document, you need to contact our specialists on our website.
The floor is one of the most important elements of the house, as it is largely responsible for the home comfort that is created at home or for the atmosphere that prevails in commercial premises. The market of floor coverings provides the consumer with great opportunities, but it also faces a certain number of requirements that must be met if you want to remain in the leading positions. In particular, precisely for this purpose, we have created a separate category of international standards on our website, called Floor coverings. One of the international standards that we recommend you pay attention to is the following document ISO 4760:2022, entitled Laminate flooring — Topical moisture resistance — Assembled joint. We consider it necessary to remind you that on our website you can take advantage of the opportunity to receive advice from our specialists who will help you in choosing the international standards that will best meet your request. To do this, follow the link that we have left below.
High-quality home textiles are the key to the atmosphere of coziness and comfort that reigns in the house. In order to make navigation on our site more convenient for you, we have divided all international standards into categories, one of which is called Home textiles. Linen. Our specialists recommend that you pay attention to such an international standard as SIST EN 17667:202, which also has the full name Test method - Determination of thermal resistance of filled textile articles and similar items using small guarded hotplate apparatus. This test method describes a method for determining the thermal resistance of textile units with uneven thickness and children's sleeping bags and down blankets. This international standard will be useful if you use it as a kind of guide on how to carry out the inspection of the finished product. You can familiarize yourself with this document, as well as find a lot of other useful information, on our website using the link that we have left below.
International standards as a way to increase competitiveness
The main goal of the companies' activity on the market is to make a profit and increase the volume of their production. At this stage of the development of market relations, the competition that exists in any market segment forces companies to pay a lot of attention to the quality of their product. Since the consumer now has a wide choice, and the offer on the market can satisfy all his needs, the latter can choose the manufacturer that manufactures goods that meet all international standards. That is why we want to once again emphasize the importance of focusing on international standards in our work. In particular, it is worth noting that international standards, which you can familiarize yourself with on our website, are always constantly updated, according to the current needs of the market. We also understand that when you first get acquainted with such information, you may have many questions, as well as doubts about choosing a particular international standard. In this case, you can always consult our specialists, whose qualifications and experience will help you choose the necessary documents. International standards are a good opportunity for manufacturers to significantly improve their market position and increase their profits. If you are interested in making your profits start to grow, then you need to go to our site and familiarize yourself with the international standards that we offer you in today's article.
References:
https://standards.iteh.ai/catalog/ics/97.140 https://standards.iteh.ai/catalog/ics/97.145 https://standards.iteh.ai/catalog/ics/97.150 https://standards.iteh.ai/catalog/ics/97.160 https://standards.iteh.ai/catalog/standards/sist/d56e434a-3acb-4731-8569-25e2c285ed07/sist-en-16223-1-2022 https://standards.iteh.ai/catalog/standards/sist/641cbed8-6e2b-42de-860c-486f2ba6afa4/sist-en-131-4-2020 https://standards.iteh.ai/catalog/standards/iso/83119799-7ce5-4cb9-b8b1-7f5e23b6c540/iso-4760-2022 https://standards.iteh.ai/catalog/standards/sist/f8372c71-ad4c-46a3-9ca7-7ac11205abdb/sist-en-17667-2022