International standards for military sector
International standards for military affairs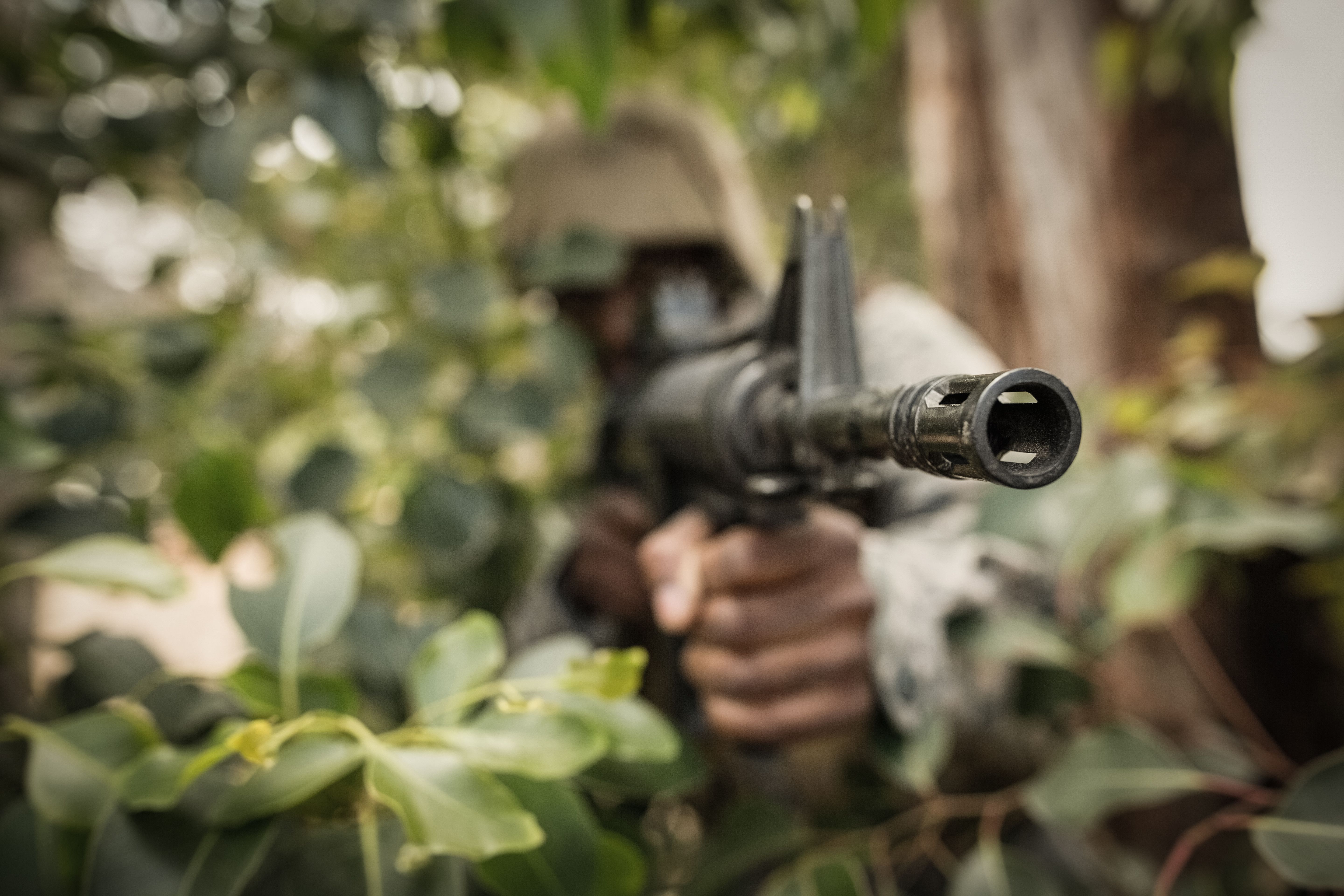 The military industry in recent years is gaining more and more popularity as a category for the introduction of innovative technologies. Despite the fact that the production of weapons, military equipment and related parts for their provision is a priori an unsafe industry, nevertheless, a number of safety standards and rules are being created in accordance with which they must be produced. Such norms are international standards, which in turn prescribe a number of requirements in terms of form, chemical and physical characteristics and parameters for military equipment and industry as a whole. Despite the fact that technology is improving and even weapons are becoming more automated, one way or another, contact with people when using them has a certain effect. In order to maximally secure and normalize the military industry, certain international standards are being created, the main ones of which we will acquaint you with.
SIST EN ISO 17201-6:2022
As far as the use of a certain type of weapon, a training process is carried out for its operation, therefore, safety standards are simultaneously checked and further possible risks are predicted. In order to significantly minimize the acoustic harm of the use of weapons, they are produced in accordance with certain standards, one of which is SIST EN ISO 17201-6:2022.
This document specifies methods for recording the time history of the sound pressure produced either by shooting with calibres of less than 20 mm, or by detonation of explosive charges of less than 50 g TNT equivalent, within the shooting range at locations of interest, regarding the exposure to sound of the shooter, or any other person within the shooting range. The time history of the sound pressure can be the basis for further analyses of this type of sound at the locations of interest.
A feature of international standards related to the production of weapons is a large number of amendments and footnotes, which should be taken into account when producing a certain type of weapon. If you are interested in more International Standards on this subject, you can go to our website and see the full list.
SIST EN ISO 17201-1:2019
Despite the fact that the category of international standards at first glance may seem sufficient for one production, nevertheless, within the category of standards there are certain subcategories that have specific additions. One of the most prominent examples is SIST EN ISO 17201-1:2019.
This document specifies a method to determine the acoustic source energy of the muzzle blast for calibres of less than 20 mm or explosive charges of less than 50 g TNT equivalent. It is applicable at distances where peak pressures less than 1 kPa (equivalent to a peak sound pressure level of 154 dB) are observed.
The source energy, directivity of the source and their spectral structure determined by this procedure can be used as input data to sound propagation programmes, enabling the prediction of shooting noise in the neighbourhood of shooting ranges.
Additionally, the data can be used to compare
sound emission from different types of guns or different types of ammunition used with the same gun.

This document is applicable to guns used in civil shooting ranges but it can also be applied to military guns. It is not applicable to the assessment of hearing damage or sound levels in the non-linear region.
 Suppressors and silencers are not taken into consideration in this document.
The influence of sounds during the operation of weapons cannot be underestimated, because despite the observance of all technical norms and rules, the weapon may have certain parameters that will have negative consequences from the use, sometimes leading to death.
SIST EN ISO 17201-3:2019
In order to determine the sound frequency of a weapon that can cause harm during its operation, it is necessary to have clearly standardized rules for its measurement. These rules can be found in specially created legal documents such as SIST EN ISO 17201-3:2019.
This document specifies methods of predicting the sound exposure level of shooting sound for a single shot at a given reception point.
Guidelines are given to calculate other acoustic indices from the sound exposure level. The prediction is based on the angular source energy distribution of the muzzle blast as defined in ISO 17201-1 or calculated using values from ISO 17201-2.

This document applies to weapons with calibres of less than 20 mm or explosive charges of less than 50 g TNT equivalent, at distances where peak pressures, including the contribution from projectile sound, are less than 1 kPa (154 dB).

When purchasing this document, it must be strictly taken into account that the military industry, in addition to generally accepted European and world standards, is regulated at the national level. That is why, before acquiring an international standard, we recommend that you consult with experts about the features of its application.
SIST EN 9115:2018
Despite the fact that most international standards in the military industry are created directly for the production and operation of weapons, certain software is also actively used and, as a result, requires regulation by legal and regulatory organizations. One of the clearest examples of such regulation is the international standard SIST EN 9115:2018.
The requirements of EN 9100 apply with the following clarification for software.
 This European standard supplements the EN 9100 standard requirements for deliverable software and contains quality management system requirements for organizations that design, develop, and/or produce deliverable software and services for the aviation, space, and defence industry. This includes, as required, support software that is used in the development and maintenance of deliverable software and services. 

This deliverable software may also be part of services (e.g., cloud environment, web hosted solutions or platforms).

Where the use of Hardware Description Language (HDL) or high order language is utilized as the design source of electronic hardware [e.g., Application Specific Integrated Circuit (ASIC), Programmable Logic Device (PLD)]; the organization and customer, and/or supplier shall agree on the extent of applicability of this supplement.

NOTE For airborne electronic hardware guidance, see RTCA/DO-254 or EUROCAE ED-80. For operations
requirements, see EN 9100, clause 8.

Where Commercial-Off-The-Shelf (COTS) or non-developmental software is integrated into a deliverable product, the organization and customer shall agree on the extent of applicability of this
supplement.

For the purposes of this document, the terms "product" and "software product" are considered synonymous. For the purposes of this document, the term "services" may be considered a product.
Particular attention to this document should be paid to those organizations that are directly involved in the development of software in the military industry. Since this standard has a large number of clarifications regarding the wording, its application can significantly minimize the risks when making decisions to sell the software you have created.
The need for international standards when participating in military activities
In the last year, one way or another, the military sphere has become one of the most discussed not only within the local framework of a certain part of the world, but also at the global level. As a result, most business processes have become subject to certain rules and regulations in accordance with the rapidly changing pace of world markets. In order for your organization or company in modern conditions to withstand a high level of competition and continue not only to develop, but also to reach new qualitative and quantitative indicators, especially on a global scale and cover more markets of presence, the presence and adherence to international standards is one of the most important aspects today in international activity.
References:
https://standards.iteh.ai/catalog/standards/sist/770ab062-8a96-43cd-a1a1-b97de9f21af7/sist-en-iso-17201-6-2022 https://standards.iteh.ai/catalog/standards/sist/d9c5bc95-4c8a-4c89-9240-b6c2f6decda0/sist-en-iso-17201-1-2019 https://standards.iteh.ai/catalog/standards/sist/83687739-54a7-4fd2-bed5-694fdd8b7029/sist-en-iso-17201-3-2019 https://standards.iteh.ai/catalog/standards/sist/7c133ae5-f2e1-48be-b1e8-af3e797b9423/sist-en-9115-2018