International regulation of building materials
International regulation of building materials and construction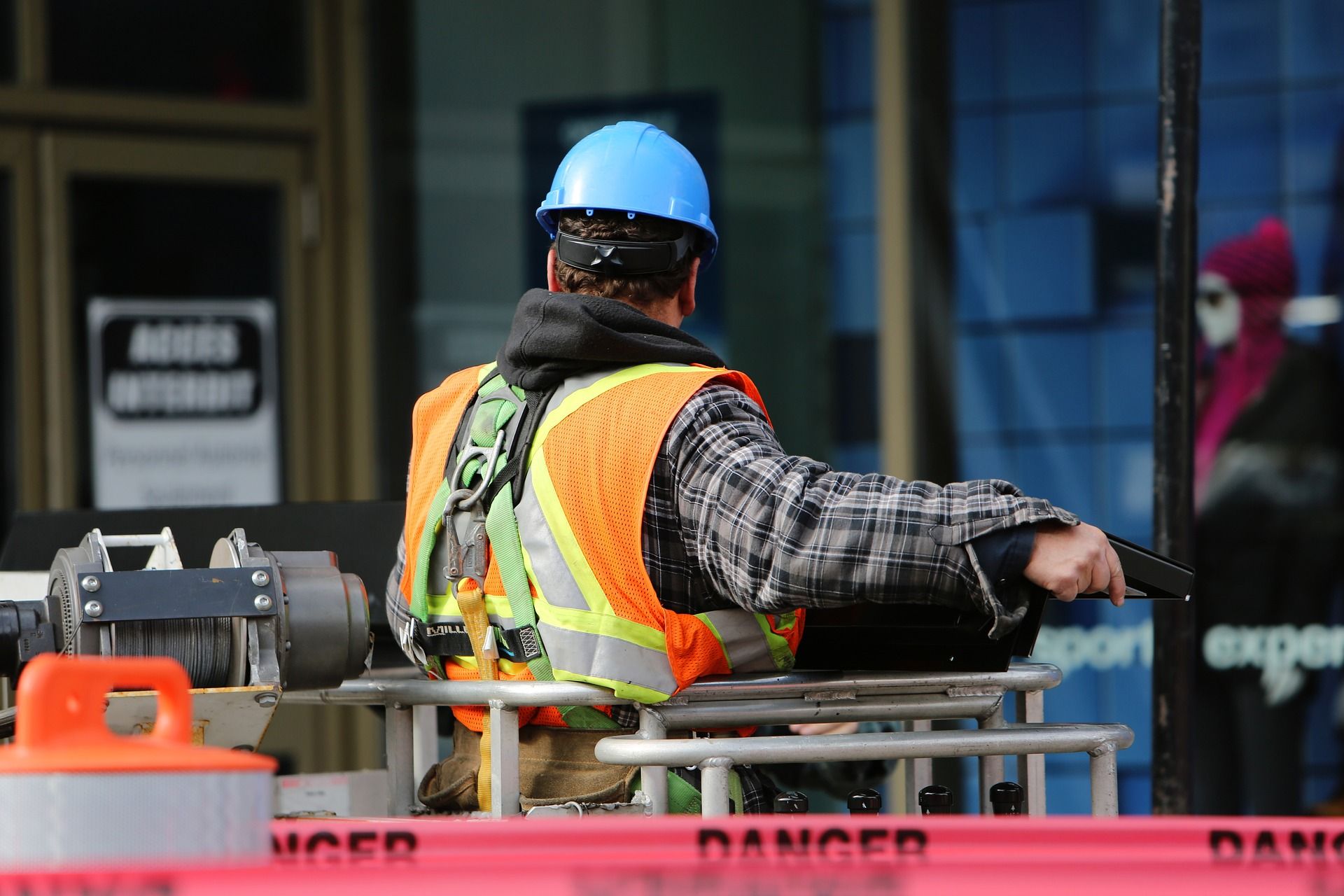 Competition in the construction market is extremely high and has a large number of participants. In turn, this encourages business owners to look for new ways to diversify their products from others and offer the client a unique solution that will satisfy his needs. Of course, we are talking now about the use of international standards in our work, in which you can find all the answers you need. Since we always provide you with the freshest and most relevant information, you may have noticed that we regularly update our database of international standards to take into account modern market needs. Today we have prepared for you an article where we have collected the latest standards that apply to construction as a whole and its individual processes. This information will be a useful guide for you to improve your performance and increase the profitability of your business. At the end of this article, we have left for you links to all international standards, you can familiarize yourself with them and choose the ones that are necessary for you, taking into account the specifics of your work. If you want to be a leader in the construction market, then this article is a must for you to read and follow up with.
ISO 23711:2022 (MAIN)
The pipeline system is an important component of any house, which is why developers pay a lot of attention to this issue. We suggest you familiarize yourself with the international standard, which will help you improve the sealing between pipes. You will also be able to understand what technical characteristics and requirements exist for these elements.
This document specifies requirements for materials used for molded seals made of thermoplastic elastomers (TPEs) for joints in: a) thermoplastic piping systems for non-pressure wastewater discharge (intermittent flow at up to 95 °C) inside buildings; b) thermoplastic piping systems for non-pressure underground drainage and sewerage (continuous flow at up to 45 °C and intermittent flow at up to 95 °C); c) thermoplastic rainwater piping systems. General requirements for finished joint seals are also given; any additional requirements for a particular application are specified in the relevant product standards taking into account that the performance of pipe joints is a function of the seal material properties, seal geometry and pipe joint design.
This international standard will be useful to all companies engaged in the production of pipes. If you want your product to be competitive and in demand in the market, then you should learn it and use it in your work. You can read the full text of the document on our website using the links below.
SIST EN ISO 9288:2022 (MAIN)
When manufacturing pipes for the pipeline systems of the house, you should take full responsibility for the choice of materials from which you will make them. That is why we have prepared for you an international standard that contains the most up-to-date information on generally accepted requirements for pipe materials.
This document defines physical quantities and other terms in the field of thermal insulation relating to heat transfer by radiation. Reading this document will help you improve the technical characteristics of the product you manufacture. If you want to be the leader in your segment and increase your market share, then you should follow the links we have left at the end of this article.
SIST EN ISO 18099:2022 (MAIN)
It is important to understand that when you manufacture building materials, they must be adapted to the future loads that they will face during further operation. One of the international standards that will help you correctly determine the thermal insulation characteristics of building materials is the following.
This European Standard specifies the equipment and procedures for determining the coefficient of linear thermal expansion. The standard is applicable to thermal insulating products within the temperature range - 196 °C to 850 °C, subject to the possible temperature limitation of the test specimens. It shall not be used for products that during the test experience dimensional changes due to the loss of hydration water or which undergo other phase changes.
NOTE Because of its small dimensions the test specimen should be carefully selected to be representative of the product being tested.
Heat preservation is a key point that customers pay attention to when choosing a house, so builders must take this factor into account. On our website, you can also ask all your questions about international standards to our specialists, who will be happy to provide you with all the necessary information.
SIST EN 15269-20:2020/AC:2022 (CORRIGENDUM)
The issue of safety requires special attention, and therefore all building materials should be subject to additional inspection. That is why international standards that regulate safety issues, in particular fire safety, are in particular demand among our clients.
This document, which is intended to be read in conjunction with EN 15269 1, covers doors, shutters, openable windows and fabric curtains of any material and of the following types:

hinged and pivoted (e.g. metal, timber, framed glazed) doors and openable windows of single or double leaf (Table A.1);

horizontally and vertically moving steel sliding doors of single or double leaf with and without pass doors, including telescopic doorsets (Table A.2);


metal rolling shutters and operable fabric curtains (excluding overlapping systems) (Table A.3).

The following construction products are not covered by this standard:

unframed glass doors and openable windows;
- sectional doors (including stacking doors);


vertically and horizontally folding doors;


horizontally and vertically moving timber sliding doors;

horizontally and vertically moving framed sliding doors (metal or timber).
In this document, whenever doors are mentioned, the whole range of doors, shutters, openable windows and operable fabric curtains is included or otherwise mentioned.
This document prescribes the methodology for extending the application of test results obtained from test(s) conducted in accordance with EN 1634 3.
Subject to the completion of the appropriate test or tests, the extended application can cover all or some of the following examples:

- Ambient Temperature Smoke Control (Sa) and Medium Temperature Smoke Control (S200) classifications;

leaf/leaves;
- wall/ceiling fixed elements;


glazed elements, louvres and/or vents;


side, transom or overpanels;

items of building hardware;


decorative finishes;


intumescent, smoke, draught or acoustic seals;


alternative supporting construction(s).
Our job is to provide you with all the information you need to help you improve the product you produce. It will also help you increase the profitability of your business. If you are interested in this, then you need to go to our website, where you can read the full text of the document.
How to fight with competitors in the construction market?
The ultimate goal of every enterprise is to obtain the maximum profit as a result of its work. We would like to separately emphasize that more and more companies are choosing an innovative path of development, which means the involvement of new technological processes and the search for new engineering solutions. However, it is worth understanding that the application of the latest solutions requires thorough knowledge from entrepreneurs. For our part, we offer you a solution to this issue, in which you can also quickly get the information you need, which is approved by competent specialists, and which will allow you to create a quality product. Companies spend large sums of money every year to find unique engineering solutions, and we suggest you save your time and immediately orient your work to the correct standards that are generally accepted. Many companies have already chosen this path and are successfully implementing it. The modern market needs modern solutions. International standards are one of the ways to solve the problem of creating a quality product. Today we introduced you to the latest international standards in the field of construction, which regulate the production of individual innovative elements used in construction. If in the course of getting acquainted with them you have any questions about this or that document, you can always turn to our specialists for help, who are ready to answer all your questions. To do this, you should go to our site using the links below.
References:
https://standards.iteh.ai/catalog/standards/iso/abdc37b2-d862-4867-8bb9-d9baa02216ff/iso-23711-2022#latest-standards https://standards.iteh.ai/catalog/standards/sist/009cdb30-4c1e-4645-bf42-0f455c93ef6a/sist-en-iso-9288-2022#latest-standards https://standards.iteh.ai/catalog/standards/sist/75082872-a748-4ed1-aab5-85ac544a1a3e/sist-en-iso-18099-2022#latest-standards https://standards.iteh.ai/catalog/standards/sist/d5c8aa3b-cbb8-49d3-b1ac-68294d27aa31/sist-en-15269-20-2020-ac-2022#latest-standards