International regulation of the metallurgical sector
International regulation of the metallurgical industry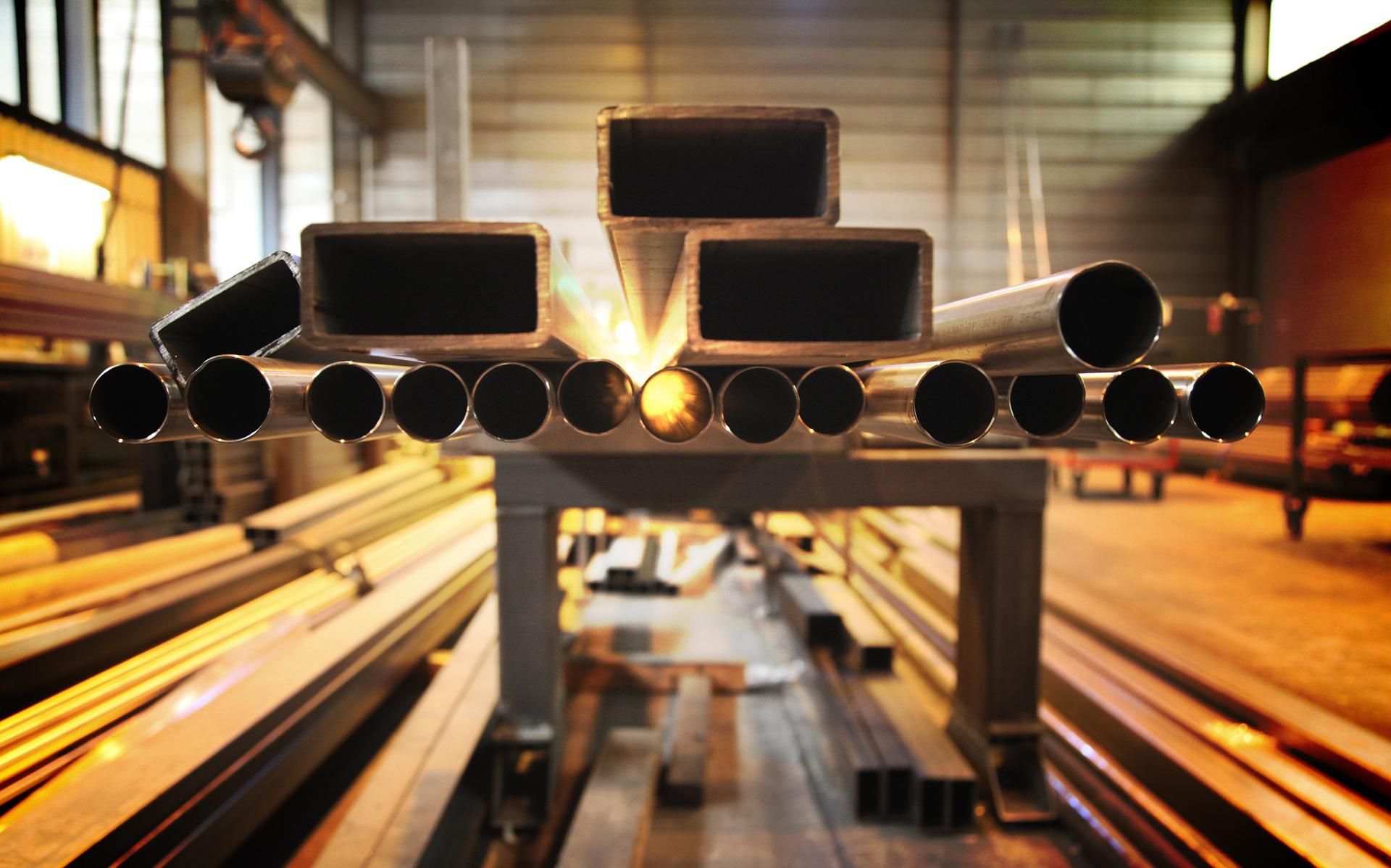 Heavy industry is one of the most profitable sectors of the economy, but it is also limited by many barriers and regulations that govern its activities. In particular, in addition to state regulation, which may differ depending on the country of production, we must remember that in this area there are international standards that describe generally accepted standards of metal quality. It is necessary to have a clear understanding that a high level of competition is inherent in this market, so companies should pay considerable attention to the competitive advantages of their product. It will not be superfluous to emphasize once again that large sums of money are invested annually in the development of new production technologies that make it possible to facilitate and improve all technological processes, which in turn leads to increased profits. The international standards that we have collected for you in today's article will be a good helper in this. However, since you may encounter a large amount of information on our site, we have divided it into thematic categories, which should make it easier for you to navigate our site. Using international standards will help you increase the competitiveness of your product and increase your market share. You can familiarize yourself with them using the links we have left at the end of the article.
Metal production is a complex technological process that has many of its own special nuances. In turn, companies that are engaged in this must understand them well if they want to keep leading positions in their segment. That is why we offer you to familiarize yourself with the international standards that regulate production in the metallurgical industry. For your convenience, we have combined all documents into one category on our website, which is called Production of metals. In particular, we advise you to familiarize yourself with such an international standard as the following EN ISO 17782:2018 (MAIN) Petroleum, petrochemical and natural gas industries - Scheme for conformity assessment of manufacturers of special materials (ISO 17782:2018). With the information contained in this document, manufacturers can make their own assessment of compliance with all the requirements for the production of the respective metal grades. You will also be able to evaluate your equipment that you use in your work. The full text is available at the links below.
Every company engaged in the production of metal faces the question of how to properly test its products to determine its quality and compliance with international standards. One of the ways to conduct an assessment as efficiently as possible is to focus on international standards in your work. Our mission is to give you access to the most up-to-date information on this subject, which is why we have collected it for you in a separate category called Testing of metals. Among other documents in this section, you will have the opportunity to study the following document SIST EN 573-3:2019+A1:2022 (MAIN), entitled Aluminum and aluminum alloys - Chemical composition and form of wrought products - Part 3: Chemical composition and form of products. This document defines the limit values ​​of the chemical composition of processed aluminum and processed aluminum alloys and the shape of the products. You can familiarize yourself with this document, as well as with other international standards presented in this category, using the links we have left below.
One of the negative phenomena faced by metal manufacturers is metal corrosion. This process is irreversible, as it occurs under the influence of the environment, so it is very difficult to avoid it completely. However, on the other hand, there is no need to be pessimistic. Modern technologies allow manufacturers to maximally reduce the negative impact of interaction with the environment and make the corrosion process of metals more controllable. For this, manufacturers need to follow special technological procedures. On our website, we have collected all international standards that regulate the issue of metal corrosion into one thematic category, which has a similar name. In this category, you can find such a useful international standard called SIST EN ISO 22479:2022 (MAIN) Corrosion of metals and alloys - Sulfur dioxide test in a humid atmosphere (fixed gas method) (ISO 22479:2019). On our website, you can also ask our specialists your questions if you have any doubts about this or that international standard and its feasibility in the activities of your company.
Ferrous metals are one of the most important activities of the metallurgical industry. These products are actively used in other industries as raw materials, which is why this segment is characterized by significant demand, as well as competition. In order for your product to profitably differ from its competitors, you should pay attention to the international standards that regulate its production and testing. For your convenience, we have combined them into one thematic category called Ferrous metals. In particular, here you can get acquainted with a large amount of useful information, part of which is contained in the next international standard called ISO 4943:2022 (MAIN) Steel and cast iron — Determination of copper content — Flame atomic absorption spectrometric method. We can apply the method described in this document to metal alloys with a copper content of up to 3%. You can find more useful standards on our website using the links below.
Metal production and its regulation
The metallurgical industry shows high growth rates every year, which means the expansion of the market and the corresponding increase in the number of players in this market. The high level of competition forces companies to look for new ways to compete. In particular, here we can talk about the fact that the best tool is the quality of the product, in this case we mean the metal and its derivatives. Companies invest in making their product stand out from other market participants. One of the effective tools is the use of international standards in your work, which contain useful provisions on how to improve the quality of your work. For our part, we provide you with access to information that will be useful to you in your work. We have collected all the international standards that you can refer to in your work in thematic categories that will allow you to better orient yourself in your work. Our experience has repeatedly proven that our clients who choose this path significantly improve their business performance. That is why we offer you to join their number. We would like to remind you that on our website you can also use the advice of our specialists, who are always ready to provide you with qualified answers to your questions. Also, if you are in doubt about which international standards you should choose, then you should also write to us. If you are interested in being the leader in your segment, then follow the links below.
References:
https://standards.iteh.ai/catalog/ics/77.020 https://standards.iteh.ai/catalog/ics/77.040 https://standards.iteh.ai/catalog/ics/77.060 https://standards.iteh.ai/catalog/ics/77.080 https://standards.iteh.ai/catalog/standards/cen/266b927d-cc29-425b-9180-896f41c496c7/en-iso-17782-2018 https://standards.iteh.ai/catalog/standards/sist/4ae016ce-ce05-424d-9a41-7c9c044fb1fa/sist-en-573-3-2019a1-2022 https://standards.iteh.ai/catalog/standards/sist/ce2d52ca-ee1f-4d0e-94c4-08923f7fae7d/sist-en-iso-22479-2022 https://standards.iteh.ai/catalog/standards/iso/3825c1ce-6173-471f-9fd6-a4455018d44f/iso-4943-2022