Transport systems - their international standardization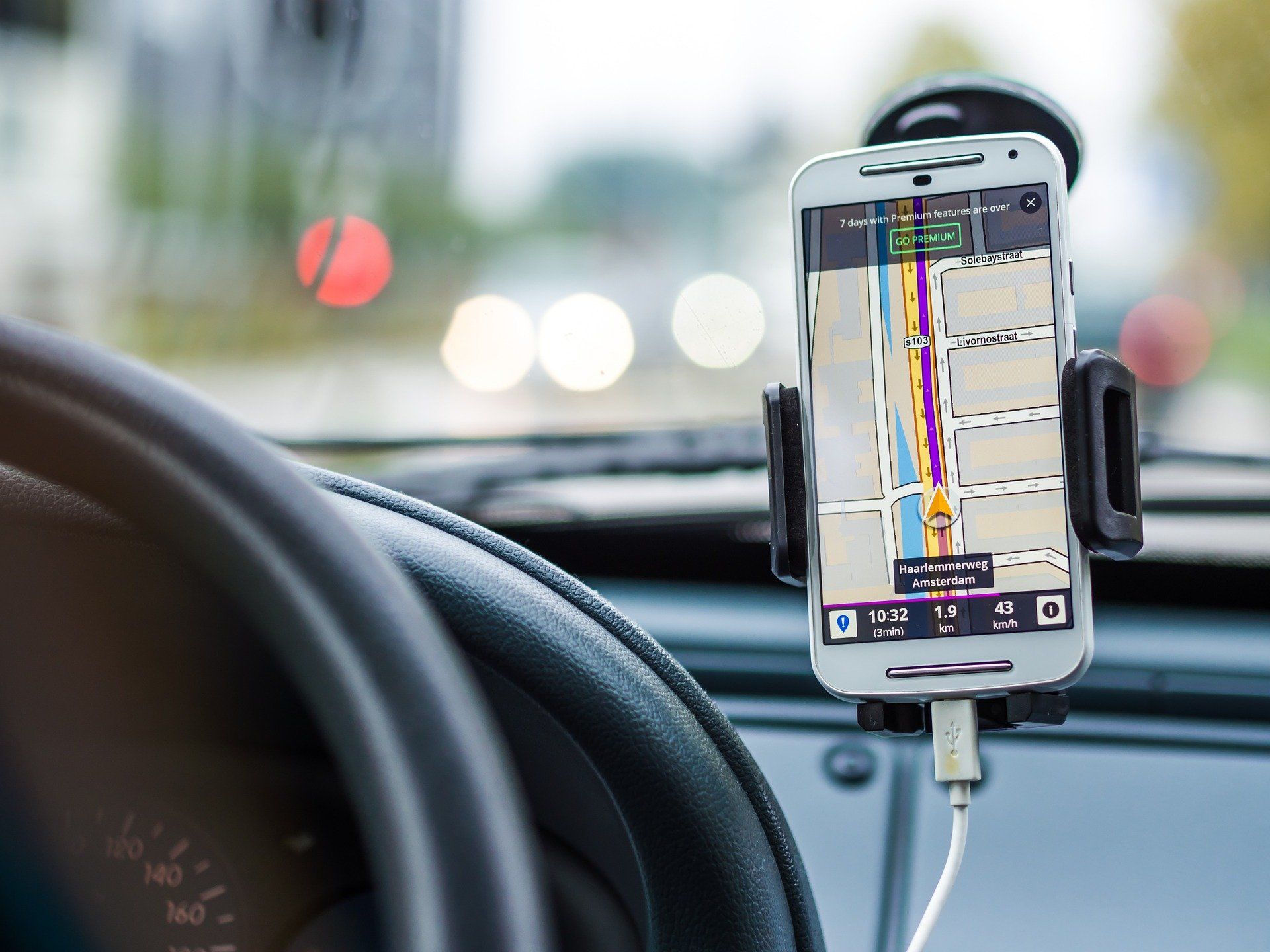 Intelligent transport systems - Fast service announcement protocol (FSAP) for general purposes in ITS (ISO 22418:2020)
The use of new technologies always raises a lot of questions, one of which is the issue of security. In order to most safely and efficiently introduce new transport technologies, international standards should be applied when they are launched. One such standard is EN ISO 22418: 2020.
This document specifies the fast service announcement protocol (FSAP) for general purposes in ITS. It references and supports all features of ISO/TS 16460, especially supporting the service response message (SRM) and related features in addition to the service announcement message (SAM), which enables only very basic features. FSAP supports locally advertised ITS services uniquely identified by an ITS application identifier (ITS-AID). This document specifies message formats and related basic protocol procedures by reference to ISO/TS 16460, and further related protocol requirements for operation of FSAP in the context of an ITS station specified in ISO 21217. This document illustrates its relations to service announcement protocols specified by ETSI TC ITS and IEEE.
In this standard you can see a large number of technical parameters that characterize the field of the industry in which they can be applied. That is why we recommend that you check them more clearly and in detail with the regulatory and technological base of your enterprise or organization.
Cooperative intelligent transport systems (C-ITS) - Position, velocity and time functionality in the ITS station (ISO/TS 21176:2020)
Like any other industry, transport systems have many branches and categories. Separate international standards are created for each of them. The next standard used today in the field of transport systems is CEN ISO / TS 21176: 2020.
This document specifies a generic position, velocity and time (PVT) service. It further specifies the PVT service within the ITS station (ITS-S) facilities layer (ISO 21217) and its interface to other functionalities in an ITS-S such as: — an implementation conformance statement proforma (in Annex B), as a basis for assessment of conformity to this document.
Since this document has many different parts, it gives the most detailed description of the industry for which it was created. We recommend having this standard in stock if you are in contact with the technologies mentioned above.
Intelligent transport systems -- Cooperative ITS -- Dictionary of in-vehicle information (IVI) data structures
The key to success in using an international standard lies not only in its correct selection, but also in the understanding of the terms specified in the document. This is why standards such as ISO / TS 19321: 2020 are created to clearly explain the words used.
This document specifies the in-vehicle information (IVI) data structures that are required by different intelligent transport system (ITS) services for exchanging information between ITS Stations (ITS-S). A general, extensible data structure is specified, which is split into structures called containers to accommodate current-day information. Transmitted information includes IVI such as contextual speed, road works warnings, vehicle restrictions, lane restrictions, road hazard warnings, location-based services, re-routing. The information in the containers is organized in sub-structures called data frames and data elements, which are described in terms of its content and its syntax. The data structures are specified as communications agnostic. This document does not provide the communication protocols. This document provides scenarios for usage of the data structure, e.g. in case of real time, short-range communications.
New technology always requires international regulation to create a unified and most efficiently functioning international system. Therefore, if you plan to occupy a leading position in the international market, then we recommend having the appropriate standards in place.
Intelligent transport systems - DATEX II data exchange specifications for traffic management and information - Part 4: VMS publication
With the introduction of new technologies, the issue of information exchange becomes more and more urgent. For the safety of this process, standards such as SIST FPREN 16157-4: 2020 are created.
This European Standard (EN 16157 series) specifies and defines component facets supporting the exchange and shared use of data and information in the field of traffic and travel. The component facets include the framework and context for exchanges, the modelling approach, data content, data structure and relationships. This European Standard is applicable to:
Public transport information that is of direct relevance to the use of a road network (e.g. road link via train or ferry service),
Traffic and travel information in the case of Cooperative intelligent transport systems (C-ITS).
This European Standard establishes specifications for data exchange between any two instances of the following actors:
Traffic Information Centres (TICs),
Traffic Control Centres (TCCs),
Service Providers (SPs),
Use of this European Standard may be applicable for use by other actors.
This European Standard series covers, at least, the following types of informational content:
Road traffic event information – planned and unplanned occurrences both on the road network and in the surrounding environment,
Operator initiated actions,
Road traffic measurement data, status data, and travel time data,
Travel information relevant to road users, including weather and environmental information,
Road traffic management information and instructions relating to use of the road network.
This part of the CEN/TS 16157 series specifies the informational structures, relationships, roles, attributes and associated data types required for publishing variable message sign information within the Datex II framework. This is specified in two publications, a DATEX II VMS Table Publication sub-model and a VMS Publication sub-model, which are part of the DATEX II platform independent model, but this part excludes those elements that relate to:
location information which are specified in EN 16157-2,
common information elements, which are specified in EN 16157-7,
situation information which are specified in EN 16157-3. The VMS Table Publication supports the occasional exchange of tables containing generally static reference information about deployed VMS which enable subsequent efficient references to be made to pre-defined static information relating to those VMS. The VMS Publication supports the exchange of the graphic and textual content of one or several VMS plus any status information on device configuration that aid the comprehension of the informational content. This content is potentially subject to rapid change. These publications are not intended to support the control or configuration of VMS equipment. Each is part of the DATEX II platform independent model.
Since new technologies go hand in hand with the application of international regulations, we recommend using the latest standards when operating on the international market.
Medical vehicles and their equipment - Road ambulances
Transport technologies also have separate categories, one of which is medical machines and their equipment. Recently, this subcategory of transport systems has become one of the most popular in use and regulation. To structure the entire system, a standard such as EN 1789: 2020 was created.
This European Standard specifies requirements for the design, testing, performance and equipping of road ambulances used for the transport, monitoring, treatment and care of patients. It contains requirements for the patient's compartment in terms of the working environment, ergonomic design and the safety of the crew and patients.This European Standard does not cover the training of the staff which is the responsibility of the authority/authorities in the country where the ambulance is to be registered. This European Standard is applicable to road ambulances capable of transporting at least one person on a stretcher and excludes the transportation of hospital beds. This standard also specifies requirements for ambulances intended to carry transport incubator systems. The European Standard covers the specific requirements of each type of road ambulance which are designated according to the patient condition e.g. patient transport road ambulance types A1, A2, B and C. This European Standard gives general requirements for medical devices carried in road ambulances and used therein and outside hospitals and clinics in situations where the ambient conditions can differ from normal indoor conditions.
Since it is the field of medicine that is primarily responsible for the safety of human life and for health, the correct application of technology is a key aspect of regulation. We recommend that you have this document if you operate in the field of medicine and use the above technologies and equipment.
The ultimate goal of transport technology standardization
When considering the question of the key reason for applying international standards, you should always pay attention to the fact that any activity in the industry is primarily responsible for safety. The next aspect is the guarantee of obtaining the most productive result close to expectations and minimizing financial losses. It should also be noted that if your company plans to go international, then it will be impossible without observing the rules of a single system. It is to facilitate all of the above processes that international standards are created. If you want to keep abreast of the latest updates, stay with our team.
References:
https://standards.iteh.ai/catalog/standards/cen/9e28011d-457e-404c-ab43-8245eb7fc4f6/en-iso-22418-2020
https://standards.iteh.ai/catalog/standards/cen/3fe3bfc9-4524-4be0-8a48-22a510496f76/cen-iso-ts-21176-2020
https://standards.iteh.ai/catalog/standards/iso/1e6a8587-4c64-4170-af8a-ae9eafd5b841/iso-ts-19321-2020
https://standards.iteh.ai/catalog/standards/sist/75057100-4cb6-4971-9b9b-3692cf1295de/ksist-fpren-16157-4-2020
https://standards.iteh.ai/catalog/standards/iso/b88aef56-22ea-429d-a49f-f5d65a7434b5/iso-prf-tr-21186-3
https://standards.iteh.ai/catalog/standards/cen/667cd080-7755-45fc-a462-7305ecc7a2eb/en-1789-2020