Space engineering and international standards
Space engineering and international standards that govern this area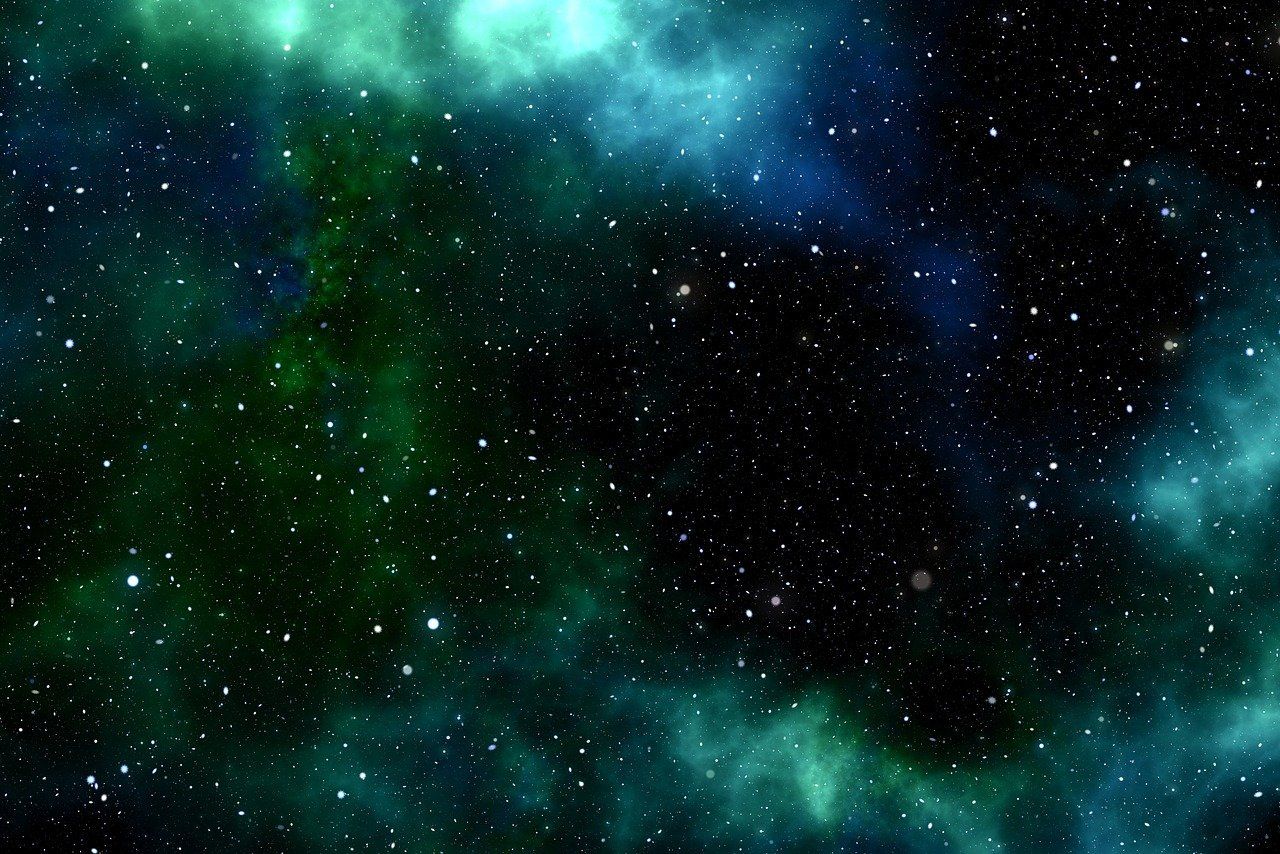 Modern technologies have long given a person the opportunity to get closer to such, at first glance, an unattainable value as space. Scientific achievements in this area every year more and more prove to us that nothing is impossible in the world, in particular, space flights are becoming more accessible than it was several decades ago. However, do not neglect the fact that all this became possible, in many aspects, thanks to properly designed spacecraft. Therefore, we believe that it is necessary to emphasize separately how important it is to use in our work the international standards that govern space engineering. Of particular importance is ensuring the safety of the spacecraft crew, which can only be achieved if the norms specified in international standards are followed. These documents regulate the processes of verification and testing of spacecraft, taking into account all possible scenarios for the development of events after their launch. Moreover, thanks to the information that is collected in these documents, the manufacturer will be able to produce high quality products that will also be competitive in their segment. The international standards that we have compiled for you in this article will be useful for those entrepreneurs who seek to take and maintain leadership in their market segment.
EN 16602-30-11:2021
The production of space products requires certain guarantees, since the safety of the crew that will operate it largely depends on their serviceability. Also, taking into account the financial investments that are invested in production, you want to have confidence in the finished product. In order to guarantee a certain level of performance as well as the reliability of spacecraft interfaces, international standards are created, and one of them is EN 16602-30-11:2021.
This Standard applies to all parties involved at all levels in the realization of space segment hardware and its interfaces.
The objective of this Standard is to provide customers with a guaranteed performance and reliability up to the equipment end-of-life. To this end, the following are specified:

- Load ratios or limits to reduce stress applied to components;

- Application rules and recommendations.
The international standard, which we described above, is a kind of guide to how it is right for all participants in the space market segment to ensure the quality and performance of their product. As we can see from the brief description, this document is indispensable for anyone involved in the production of spacecraft. You can read the full text on our website.
EN 16602-70-80:2021
The space industry has its own specific requirements for the raw materials used, including metal powder materials that are used in the production process. It will not be superfluous to note once again that during further operation the spacecraft will be subject to increased load, therefore the materials from which it is made. In order to be sure of the quality of the materials used, an international standard has been created EN 16602-70-80:2021.
The scope includes metallic Powder Bed Fusion technologies for space applications.
A clear definition and implementation of quality monitoring and control means is mandatory and shall address the full end to end metallic PBF process, encompassing:

- Design / Simulation

- Materials management (Powder, shielding gases, other consumables, recycling, etc.)

- Processing

- Post Processing

- Testing

By developing a single standard which can be tailored in the Project definition phase, it will help the Space Industry in performing the following functions
related to metallic PBF technologies over the full end to end process:

(i) select and qualify metallic PBF processes for the appropriate application,

(ii) select and validate raw materials for the appropriate applications,

(iii) define monitoring and control means during production to ensure that metallic PBF parts are produced with the required quality,

(iv) define requirements for applying Non-Destructive Inspection methods for the different metallic PBF parts,

(v) define requirements to verify/qualify space parts produced by metallic PBF processes for the selected applications and associated environment,

(vi) define specific requirements for operators/inspectors/instructors certification,

(vii) define requirements for metallic PBF machines certification,

(viii) define requirements for metallic PBF Companies certification.

The Standard will be complemented with informative Annexes, listing guidelines and best practices on specific technical aspects.
Checking the quality of powdered metals before their use is a mandatory step, and in order for it to be as efficient as possible, the manufacturer must be guided by clear rules. To this end, we advise you to refer to this International Standard, which you can find at the link attached below.
CEN/TR 17603-20-20:2022
The power supply is an important component of the spacecraft, which performs an important function, so its production should be guided by international standards. The use of these rules and regulations gives companies the opportunity to make a quality and reliable product that will also be safe. One useful international standard that describes exactly these points is CEN/TR 17603-20-20:2022.
In general terms, the scope of the consolidation of LCLs power distribution interface requirements in the EN 16603-20-20 (equivalent to ECSS-E-ST-20-20) and the relevant explanation in the present handbook is to allow a more recurrent approach for the specific designs offered by power unit manufacturers, at the benefit of the system integrators and of the Agency, thus ensuring:

- better quality,

- stability of performances, and

- independence of the products from specific mission targets.

A recurrent approach enables power distribution manufacturing companies to concentrate on products and a small step improvement approach that is the basis of a high quality industrial output. 
In particular, the scope of the present handbook is:

- to explain the principles of operation of power distribution based on LCLs,

- to identify important issues related to LCLs, and

- to give some explanations of the requirements set up in the ECSS-E-ST-20-20 for power distribution based on LCLs, for both source and load sides.
A feature of this International Standard is that it covers all issues that are related to the requirements for the interface of power supplies for spacecraft. Thanks to this information, the manufacturer can provide its customers with a quality product. If your company is engaged in the production of these systems, then we advise you to purchase this document.
CEN/TR 17603-32-03:2022
Companies that manufacture space equipment are very scrupulous about the selection of component parts, since this directly affects productivity. At the same time, the development of scientific and technological progress, due to the diversity, it is difficult to make a choice. In order to simplify this process, international standards are regularly created that govern this issue. One of such documents, we have prepared for you below, such as CEN/TR 17603-32-03:2022.
The structural materials handbook, SMH, combines materials and design information on established polymer matrix composites with provisional information on the emerging groups of newer advanced materials and their composites. Design aspects are described, along with factors associated with joining and manufacturing. Where possible, these are illustrated by examples or case studies.
The Structural materials handbook contains 8 Parts. 
A glossary of terms, definitions and abbreviated terms for these handbooks is contained in Part 8.
The parts are as follows:
Part 1 Overview and material properties and applications
Clauses 1 ‐ 9
Part 2 Design calculation methods and general design aspects
Clauses 10 ‐ 22
Part 3 Load transfer and design of joints and design of structures
Clauses 23 ‐ 32
Part 4 Integrity control, verification guidelines and manufacturing
Clauses 33 ‐ 45
Part 5 New advanced materials, advanced metallic materials, general design aspects and load transfer and design of joints
Clauses 46 ‐ 63
Part 6 Fracture and material modelling, case studies and design and integrity control and inspection
Clauses 64 ‐ 81
Part 7 Thermal and environmental integrity, manufacturing aspects, in‐orbit and health monitoring, soft materials, hybrid materials and nanotechnoligies
Clauses 82 ‐ 107
Part 8 Glossary 
NOTE: The 8 parts will be numbered TR17603-32-01 to TR 17603-32-08
The above international standard is an indispensable document for companies that are engaged in the production of spacecraft. This information will help you better understand the connections you are using. If you are interested in this document, you can familiarize yourself with it on our website, and our specialists are always ready to provide you with professional advice.
Spacecraft must be subject to checks before the start of operation
Companies that manufacture spacecraft must provide certain guarantees for their customers, since we are dealing with high-tech products, which in turn must also guarantee the safety of the crew that will interact with them. One of the main tasks of the manufacturer in order to ensure the production of high quality spacecraft is to carry out all the necessary tests of finished products in order to simulate all possible situations, including negative ones. Such research methods allow companies to guarantee the safety of their products, as well as their high performance. Competition in this market segment is quite strong, mainly due to the fact that buyers prefer a more qualified product. It is on the basis of this statement that we advise you to turn to international standards that will help you make a quality product. At the moment, those companies that are able to meet modern requirements are leading in the industry. Therefore, if you want to be at the forefront of space engineering, you need to have a good understanding of your customer's needs, as well as be able to meet them. International standards will help you with this, in order to familiarize yourself with them on our website, follow the links attached below.
References:
https://standards.iteh.ai/catalog/standards/sist/045d3bb1-bc4a-426c-8d10-921ea2657c0a/sist-en-16602-30-11-2022 https://standards.iteh.ai/catalog/standards/sist/c99246b0-fa40-464d-81c7-6c76def751ec/sist-en-16602-70-80-2022 https://standards.iteh.ai/catalog/standards/sist/d64d4349-00ab-4476-942d-90886fc03f9b/sist-tp-cen-tr-17603-20-20-2022 https://standards.iteh.ai/catalog/standards/sist/b9a6887b-3c12-42d1-8e8e-eb683f57d5bc/sist-tp-cen-tr-17603-32-03-2022