International standardization of clothes
International standardization of clothes industry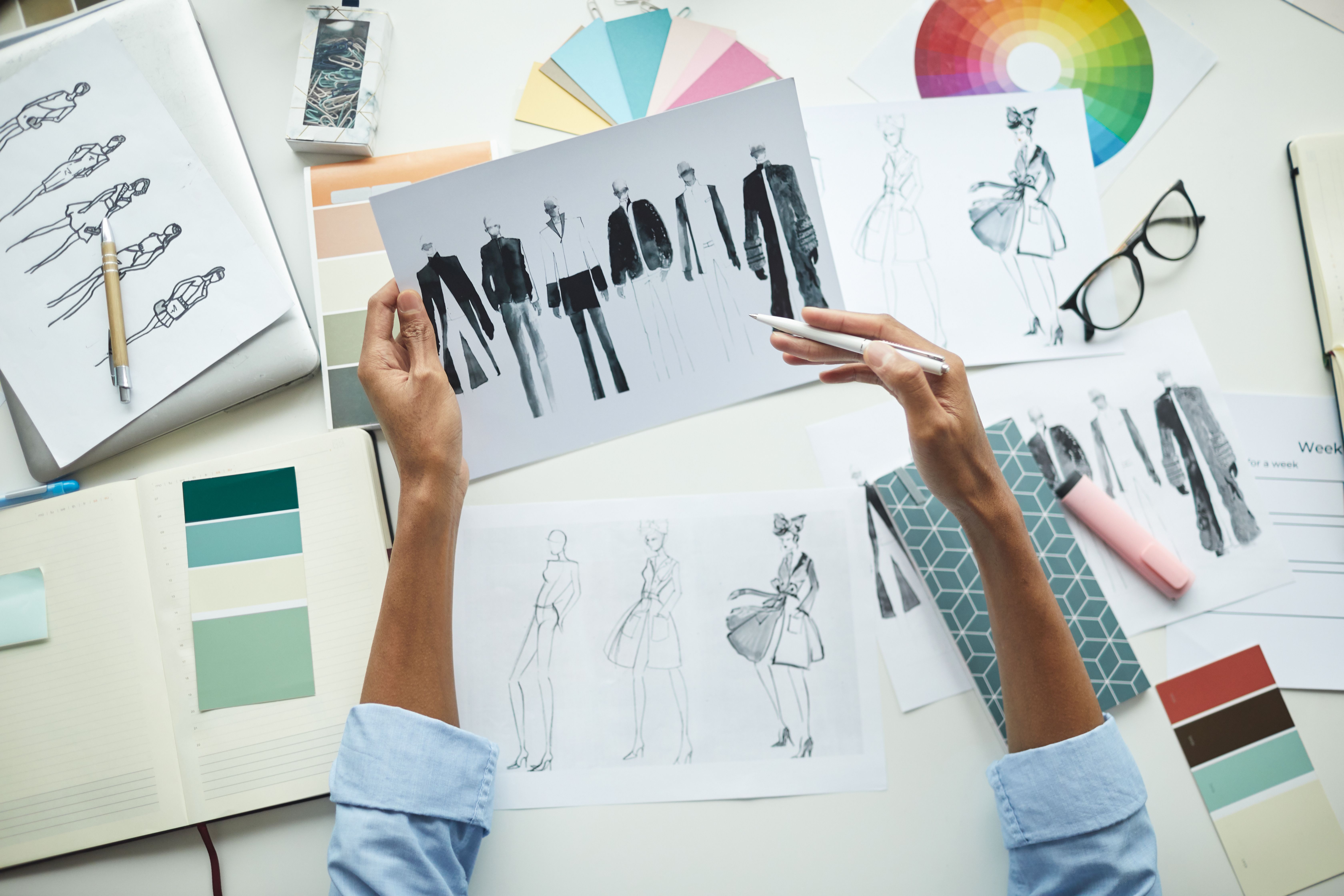 The clothing industry is always primarily associated with beauty, fashion and more aesthetic parameters. In all centuries, this industry has not stopped its development, but rather only increased its momentum on a global scale. Despite the fact that the aesthetic side of the clothing industry is the first thing that comes to mind, we should not forget that behind a beautiful picture there are months of work, business processes, calculations, calculations and a large number of technological aspects. Today, this industry is global and covers every country as demand for it increases. At the same pace, the number of international standards regulating the clothing industry is increasing. We will acquaint you with the most relevant and main of them today.
ISO 8559-3:2018
Since the clothing industry is popular at the global level, and measurement standards are different in individual locations, international standards such as ISO 8559-3: 2018 were created to unify the system and simplify international trade in this industry.
This document describes the principles of the establishment of tables for body measurements, defines the categories of tables (related to intervals), and lists the population groups (infants, girls, boys, children, women, men) and sub-groups to be used for developing ready-to-wear garments.
The body measurement tables and intervals are mainly used by the clothing sector to make the development of well-fitting products easier and more accurate. The described methodology is mainly based on the application of statistical analysis, using body dimension data.
The statistical level has deliberately been kept to a low level in order for the content to be made readily comprehensible to the widest possible readership. This methodology is applicable to various sets of body dimensions.
It can be useful to determine intervals for the size designation as described in ISO 8559-2. Values in the tables in this document are examples. Garment dimensions are not included in this document. It is necessary to use a general approach providing inbuilt flexibility, in order to keep the whole sizing system capable of adapting to changes (e.g. demographic criteria), because body shape and proportions for any one targeted population group differ significantly. NOTE ISO 15535 can be convenient for recording and organizing the population data.
Since measurement processes have a significant impact on the construction of a sizing grid and, as a result, the correct perception of size by the consumer, if you plan to disperse your clothing business on a global level, we recommend that you have this document available.
SIST EN ISO 15487:2018
Certain fabric processing methods can significantly affect its quality and, as a result, its presentation. To date, a large number of specialized equipment for drying and washing fabrics has been created, which adapts to its features. These aspects for business processes in the clothing industry are regulated by documents such as SIST EN ISO 15487:2018.
This document specifies a method of test for evaluating the appearance of apparel and other textile end products after one or several domestic washing and drying treatments. The appearance evaluated includes colour change, pilling, fuzzing, matting appearance of fabrics, smoothness appearance of flat fabric and seams, and the retention of pressed-in creases in garments and other textile products, damage of components – buttons, press fasteners, slide fasteners, etc.

This document is applicable to any washable textile end product of any fabric construction. Techniques for seaming and creasing are not included since the purpose is to evaluate textile end products as they are supplied from the manufacturer or as ready-to-use. Techniques for seaming and creasing are controlled by fabric properties.

This method has been developed primarily for use with domestic washing machines of Type B as defined in ISO 6330, but it can be used with any type of machine defined in ISO 6330.

It is recognized that prints and patterns can mask the wrinkled appearance present in textile end products. The rating process is, however, based on the visual appearance of specimens including such effects.
Since the topic of processing clothes or fabrics is quite extensive and can include several stages and a large amount of equipment, it must be understood that a qualitative result can only be achieved if an integrated approach is applied in terms of standardization.
SIST EN 14682:2015
Children's clothing is one of the most popular product categories in the industry. At first glance, increased demand significantly reduces aspects of competition, however, the quality indicators in this category of clothing have a huge impact. To date, there are a number of international standards for regulating the production of children's clothing, one of which is SIST EN 14682:2015.
This European Standard specifies requirements for cords and drawstrings on children's clothing, including disguise costumes and ski apparel, up to the age of 14 years. 
Within the scope of this European Standard, it is not possible to cover all potential hazards that may create an unsafe garment.

Conversely, identifiable specific hazards in certain styles/design of garment might not present a risk for certain age groups.

It is recommended that an individual risk assessment be carried out on any garment in order to ensure that it does not present a hazard to the wearer

This European Standard does not apply to the following (see Annex C for rationale):

a) child use and care articles, for example bibs, nappies and soother holders; 
b) shoes, boots and similar footwear;

c) gloves, hats, bonnets and scarves;

d) neckties designed to be worn with a shirt or blouse;

e) belts, with the exception of tied belts which are within scope;

f) braces;

g) religious clothing;

h) celebratory clothing such as that worn at civil or religious ceremonies, national or regional festivals provided this is worn for limited periods and under supervision;

i) specialist sportswear and activity wear generally worn for limited periods and under supervision, for example rugby shorts, wet suits, and dancewear, except where those garments are commonly worn as day wear or night wear;

j) theatrical costumes used for theatrical performances;

k) aprons intended to be worn over day wear, for limited periods and under supervision, to protect clothing from soiling during activities such as painting, cooking, or during meal times;

l) bags and purses.
A feature of this document is that it is quite multidisciplinary and, as a result, can become a good basis for the formation of a full range of international enterprise standardization. That is why if your company is engaged in the production of clothing, we strongly recommend that you have this international standard available without fail.
CEN/TR 16792:2014
Since the production of clothing for children uses a large number of parts and accessories that can be dangerous if used incorrectly. That is why children's clothing is specifically regulated by international standards, one of which is CEN/TR 16792:2014.

This Technical Report also gives recommendations on safety aspects of the packaging and display of children's clothing, including guidance for retailers.

This Technical Report is applicable to clothing including bonnets, hats, gloves, scarves, socks and other clothing accessories intended for all children up to 14 years of age. It is suggested that dressing up clothes meet the recommendations of this Technical Report in addition to the requirements of EN 71. 
This Technical Report is intended for use at all stages of the clothing supply chain, including use by designers, specifiers and manufacturers of children's clothing. It is also intended to be used by importers, distributors and retailers to assist them in the selection of clothing that does not present a hazard. 
 This Technical Report is not applicable to:

a) child care articles, such as bibs, nappies and soother holders; 
b) footwear, such as boots, shoes and slippers; or 
c) toys and other items sold with the clothing; 
as these articles are not within the scope of CEN/TC 248.
This Technical Report does not include recommendations on any clothing features that might be necessary to cater for children with special needs.
A feature of this international standard is a complete guide to the use of zippers in the production of children's clothing, as well as the definition of types, materials from which they are made and methods of application. If your activity is in contact with the production of children's clothing, we recommend that you have this international standard to ensure a high level of safety of the goods produced.
Importance of international standards for companies of any size
Today, the clothing industry is one of the most competitive. Companies appear in it every day, and as a result, the oversaturation of the market reaches significant levels. In order for companies not only to develop, but at least to maintain their existing positions in the face of the emergence of competitive analogues, one of the main conditions has always been and will be quality. The production of quality products is possible only in accordance with the norms prescribed in international standards, and therefore the availability will significantly strengthen the position of your company and protect it from being forced out of the market.
References:
https://standards.iteh.ai/catalog/standards/iso/53ae3152-5618-4fec-b425-68e322173047/iso-8559-3-2018 https://standards.iteh.ai/catalog/standards/sist/e0e6af87-35d4-4215-a971-e670297f3607/sist-en-iso-15487-2018 https://standards.iteh.ai/catalog/standards/sist/e014fce3-c89d-4f31-b2f4-5eb3dba78b78/sist-en-14682-2015 https://standards.iteh.ai/catalog/standards/cen/e278a88a-da24-47a8-8f13-c4e2c32debd2/cen-tr-16792-2014