International regulation of environment
International regulation of environmental protection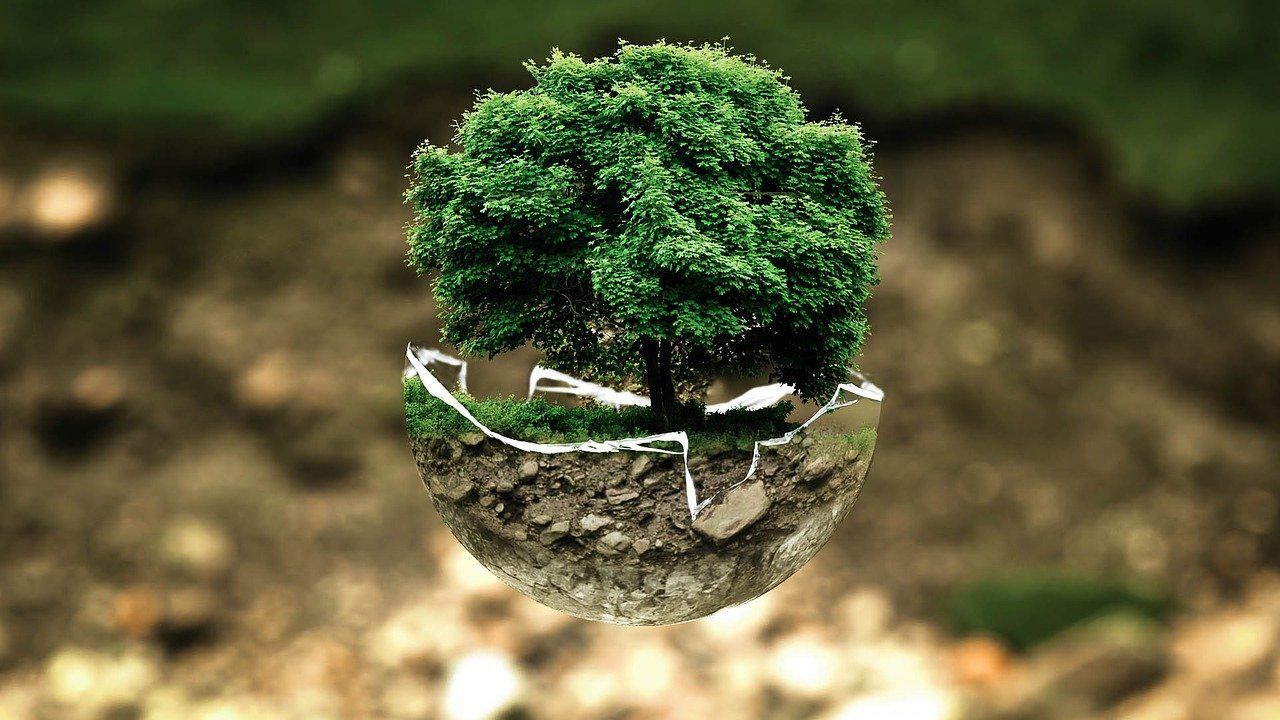 Modern society pays a lot of attention to issues of environmental protection. It is also worth noting the fact that more and more consumers are paying attention to the social responsibility policy of the companies they choose. With this in mind, we would like to emphasize once again that the company's attitude to environmental protection is a significant factor that determines their competitiveness. It will not be a surprise to anyone that the so-called green policy of companies significantly affects the overall strategy of the enterprise. A large number of industrial enterprises cause significant damage to the environment, so companies spend a lot of time and money to minimize this negative impact. For our part, we would like to note that many international standards have been created in this area, which, in particular, regulate issues of environmental pollution, air, water, and waste disposal. On our website, we have collected all the useful information for you in thematic categories, the description of which you can read in this article, and you can access the international internships by following the links below. That is why, if you want your company to be a leader in its segment, then we advise you to read this article in detail.
The environmental protection policy imposes many restrictions on companies, which should be clearly observed. In particular, managers should have an understanding of how they should correctly assess the negative impact of the results of their activities on the world ecosystem. In today's realities, production cannot function successfully if it does not follow the policy of environmental protection. Currently, there are many international standards that regulate these issues. It is precisely in order to facilitate the process of getting to know them that we have combined them into one category that has a similar name. One of the international standards that you can find in this category is the following ISO 14100:2022, entitled Guidance on environmental criteria for projects, assets and activities to support the development of green finance. The peculiarity of this document is that it will help you in the implementation of projects that involve receiving external funding. You can read the full text on our website using the link we left at the bottom of this article.
The issue of utilization of not only industrial waste is very acute in modern society. Since, production is faced with the issue of maximally reducing the negative impact on the environment. Improper disposal of waste is a significant threat to nature. This danger is especially noticeable because a significant amount of waste does not decompose in the soil. One of the ways to properly organize your production and work with waste is to focus your work on the norms that are collected in international standards, which we have collected for you in the Waste category. We draw your attention to the international standard that is in this category, namely SIST EN 50419:2022, which also has the full name Marking of electrical and electronic equipment (EEE) in respect to separate collection of waste EEE (WEEE). This document is on our website and you can access the full text. You can also use the help of our specialists if you have any questions while reading the description of the documents.
Air emissions that pollute the atmosphere are a widespread threat to the environment. That is why companies should put a lot of effort into correctly assessing this impact and minimizing it. This can be done with the help of international standards, which we have placed in the Air quality category. Our specialists advise you to familiarize yourself with the text of such an international standard of this category as SIST EN 17628:2022. On our website, you can read this document under the title Fugitive and diffuse emissions of common concern to industry sectors - Standard method to determine diffuse emissions of volatile organic compounds into the atmosphere. Thanks to the information that you can find in this document, you will familiarize yourself with the basis for determining emissions of volatile organic compounds into the atmosphere. You can find more corsair information on our website, using the links we have placed below. We also remind you that if you have questions about which international standards you should use in your work, you can always turn to our specialists for help, who will provide you with highly qualified advice.
Another important area of ​​environmental protection is the control of water quality, as well as the determination of the negative impact on it from the activities of commercial enterprises. On our website, we have collected for you a whole category of international standards called Water quality. In particular, among other documents that belong to this category, you can familiarize yourself with the following international standard ISO/TS 24519:2022, which you can also find under the full title Service activities relating to drinking water supply, wastewater and stormwater systems — Water and wastewater services for temporary settlements for displaced persons. The scope of application of this international document is quite broad. However, the main part belongs to the institutions that provide water supply services. It can be used by interested parties such as water utilities, governments and governmental organizations, security agencies and others. We remind you that the full text of all international standards that we are talking about today can be found on our website using the links below.
Determining the negative impact of enterprise activity on the environment
Companies that fulfill their social responsibility obligations always have a significant competitive advantage over their opponents that avoid it. If we are talking about the negative impact of production activities, then it must be recognized that it is significant. Usually, pollution spreads to different components of the ecosystem, namely the environment, water and air. A separate issue that requires clear regulation is the problem of disposal of industrial and household waste. The main obstacle in this matter is the problem that a significant part of them is also non-recyclable. That is why companies put a lot of effort into making their products recyclable. In turn, this makes it possible to reduce the need for raw materials. We also want to emphasize that this technology has become an important component of the smart consumption movement popular in society. If you want your company to have a reputation for following the rules of environmental protection, then you should pay attention to the international standards that we talked about in today's article. For our part, we would like to add that we wanted to simplify the navigation of our site for you as much as possible, so we divided all information into thematic categories. This information will be useful for those who want to take their company to a qualitatively new level. That is why we advise you to go to our site using the links that we have left for you below.
References:
https://standards.iteh.ai/catalog/ics/13.020 https://standards.iteh.ai/catalog/ics/13.030 https://standards.iteh.ai/catalog/ics/13.040 https://standards.iteh.ai/catalog/ics/13.060 https://standards.iteh.ai/catalog/standards/iso/4e48405b-1f02-480e-8611-7836aa45a2fd/iso-14100-2022 https://standards.iteh.ai/catalog/standards/sist/8a16fc89-66ca-4969-9c96-39befb5edd7d/sist-en-50419-2022 https://standards.iteh.ai/catalog/standards/sist/d0c1a578-3cdb-4e30-a684-bc1d445e4396/sist-en-17628-2022 https://standards.iteh.ai/catalog/standards/iso/7fa6b0ea-4251-466c-9a06-cb97c6468848/iso-ts-24519-2022